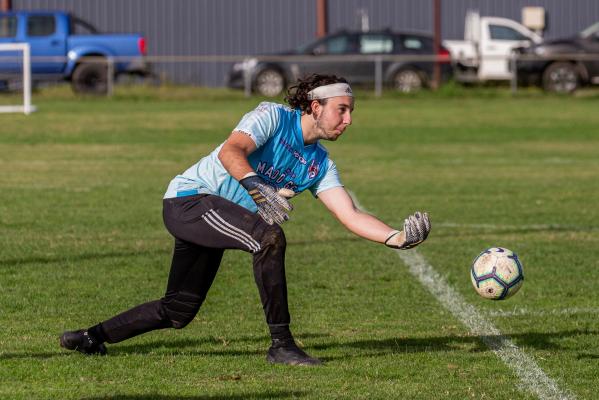 Football Victoria (FV) has committed to a significant fee refund package to support Victorian Football and Futsal with over $1.75-million to be delivered to clubs and players at a time when they need it most.
Following the cancellation of the Metropolitan Melbourne seasons on September 3, and subsequent cancellations across Regional Victoria competitions, FV released the FV 2021 Fee Refund Policy for the partial 2021 season.
In line with FV's 2020 and preliminary 2021 policies, a cost apportionment model is used to generate the relevant refunds for each competition.
Based on the preliminary version of the 2021 Fee Refund Policy released pre-season, which contained relevant refunds for a 'no-season scenario', no refunds would be payable at this stage of the season.
However, FV is acutely aware of the financial impacts to the football ecosystem and its stakeholders.
As a result, FV have developed a formula to deliver funds back to both clubs and players, to support their football journey and a return to football in 2022.
This represents a return of over $1.75 million back into the Victorian football economy, to directly support clubs and players.
For players, the refund from FV's component of the fees will be returned via Clubs.
FV will finalise reconciliations with clubs by September 30 and requires clubs to return funds to players by November 30.
Football Victoria President, Antonella Care said that giving clubs clarity, as quickly as possible following the season cancellation, was a priority.
"For the second year in a row, our football community has had its resilience tested, by the impacts of the Covid-19 pandemic on our beautiful game," she said.
"While we are actively working towards the 2022 season, we must address the legacy that the 2021 cancellation leaves and importantly, this includes the refund policy release.
"This policy has been structured to deliver over $1.75m of refunds back to clubs and players, to support our football community through this challenge.
"Given the interrupted season, many clubs have reinforced a strong desire to play football in any format, when it is safe to do so.
"The call of the pitch is strong and we will be working with clubs to provide football in all ways, at venues across the state in spring and summer.
"We look forward to sharing more information on this shortly when we have direction from the Victorian Government.
"FV is committed to supporting the football community and working together to grow our beautiful game; and sincerely thanks the entire football family, for their valued contribution to Victorian football in 2021."