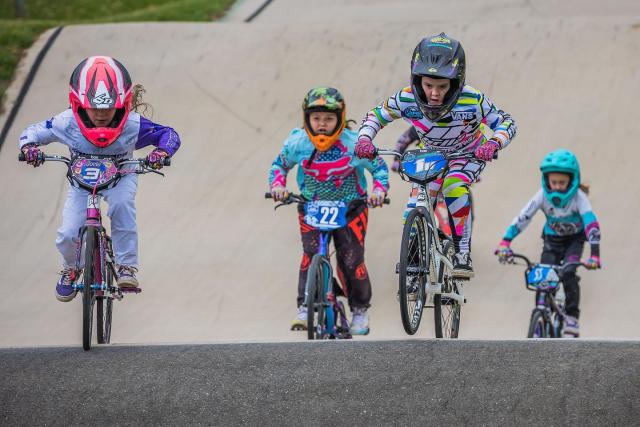 The 2023 UCI BMX World Championships are shaping up to be the most exciting race of the year for Botanic Ridge resident and Pearcedale Primary School student Harla Sinclair.
After earning a spot on the 2023 Australian BMX Team, Harla is one of three nine-year-old girls from Australia who will take on the world's best at this year's World Championship in Glasgow, Scotland, from August 1 to 13.
The goal of BMX Racing is simple: cross the finish line first.
But that's easier said than done with eight riders and a complex course of high-speed curves, big bumps and even bigger jumps between the start gate and gold medal glory.
"I am really excited but also a bit nervous to be racing for a World Championship in Scotland this year," Harla said.
"I have been working really hard with my coach, Bella May, and look forward to racing the world's fastest girls."
Harla has been racing BMX since the age of three.
After a great first year of competitive racing in 2022 – with a State Championship win and a second place at the final round of the AusCycling National Cup last year – Harla is ready to take on the next step and head to Scotland with her father Mick this August.
"What an opportunity for Harla," Mick said.
"As a family, we put a huge amount of effort into BMX Racing at a local, state, and national level, and to see Harla's name on the list of riders for Team Australia was a proud moment for us.
"Harla is putting everything into this.
"With great coaches and training programs, it's amazing to see the effort she is putting in and no matter what the outcome is over there, we are just super proud."
Harla is a member of the Frankston and Casey BMX Clubs, where she trains with her coach, professional BMX Racer, Bella May.
"For just eight years old, Harla has the world at her feet with BMX and I'm excited to be on this journey with her," Bella said.
"She is training hard, and deserves great results at the World Championships, but I'm also teaching her that anything can happen at races like this and that she needs to be prepared for anything.
"I'm really proud of Harla and love coaching her."
The single lap 400-metre course at the Glasgow BMX Centre has been specially built to test the top speeds, track skills and racing smarts of the world's best BMX racers.
The championships take place in four phases.
In round one, the top four finishers progress to qualifying, while the bottom four get a 'Last Chance', with only the top two moving on in the competition.
In qualifying, the top four out of eight progresses to the final, where the medals are up for grabs.
Races happen in 30-40 second sprints of acceleration, adrenaline, close calls, and collisions.
Track position is paramount as everyone fights for the fastest racing line and riders must be bold if they want to take the gold.
For more information on the UCI BMX World Championships visit: https://www.cyclingworldchamps.com/championships/bmx-racing/ and to follow Harla's journey go to https://www.instagram.com/harla.sincs/