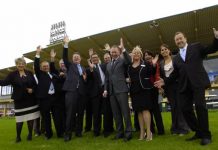 By GARRY HOWE THE Casey community will gain a high class function and events centre with the announcement on Wednesday afternoon of a $3.6 million...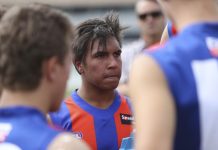 By JARROD POTTER JAY Kennedy-Harris added another important entry to his impressive football resume - co-captain of the TAC Cup Oakleigh Chargers this season. Kennedy-Harris, 18,...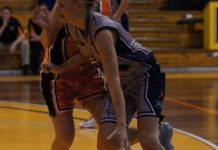 TWO for two came from Casey Cavaliers' first outings in the Big V basketball competition this season, with men's and women's teams bringing home...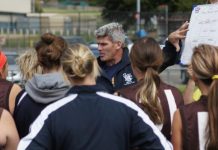 THEIR first hit-out of the season unearthed some promising signs for Berwick Hawks football coach Shaun Smith in their practice match against Diamond Valley. A...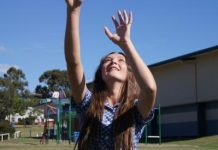 SPIKING and lobbing her way into the School Sport Victoria under-15 volleyball team is Berwick Secondary College's Tanya Mijovic. Mijovic, 14, from Narre Warren, only...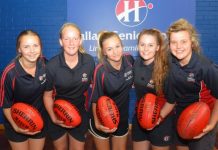 IT MAY not be as easy this year, but with Hallam Senior College's girls football depth, head coach Brett Alexander believes their tilt at...
LYNDALE (1/102) has all but got their hands on the Turf 2 premiership after skittling Cranbourne (160) in wet conditions at Alex Nelson Reserve....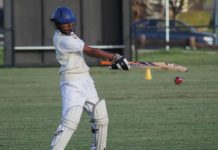 WHILE the senior teams watched the clouds roll over, the Dandenong District Cricket Association juniors fought it out for the championship, with a number...
A YOUNG boy with leukaemia inspired Ravi Wickramaratne to shave his head on the weekend. Mr Wickramaratne, a 21-year-old cricketer from Berwick, met Seth Sleep...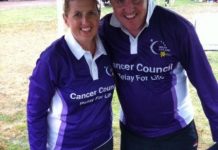 IT WAS a rough day for Stuart Woolf following the Casey-Cardinia Relay for Life- but he said it was nothing in comparison to what...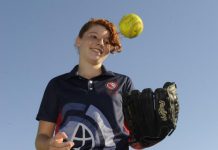 TAMAR Hutchinson hasn't been playing softball for long, but in that short time she's made a big impact. The 14-year-old Alkira Secondary College student from...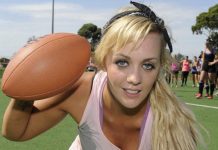 GIRLS from across the City of Casey and City of Greater Dandenong showed off their sporting skills and competitive side on the weekend. The Legends...