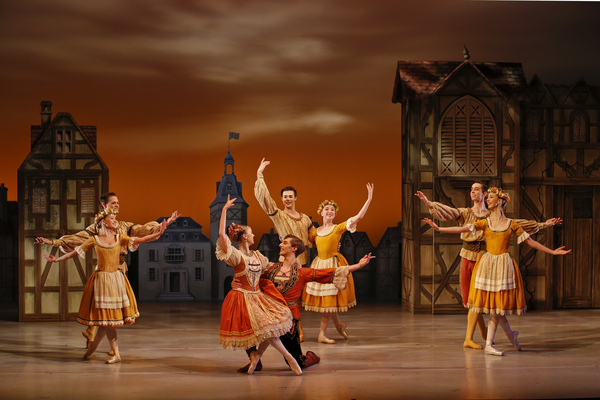 The Australian Ballet's Storytime Ballet will once again bring fantasy to life with a brand-new children's production of Coppélia at Bunjil Place from 23-24 January.
Designed as a perfect school holiday activity, The Storytime Ballet series has been expertly crafted for ballet's youngest audience members aged three years old and up.
With a performance duration of just under an hour, this live and interactive production features a narrator to guide the audience through the story. Children are encouraged to come dressed in their favourite ballet-inspired outfits and they can also dance along with the performers.
Storytime Ballet: Coppélia is a sparkling tale of magic and mischief set to the wonderful Léo Delibes score, especially recorded for this production by Orchestra Victoria.
This spectacular production, set to Léo Delibes' cheery score, is perfect for the whole family. Audiences will meet the lovers Swanilda and Franz, the mysterious Dr Coppelius, and his daughter, who is not what she seems. Swanilda must rescue Franz from the magician's lair – with the help of some fancy footwork. Bursting with sorcery and masquerade, romance and high jinks, this is the funniest, sunniest ballet audiences will see in 2018.
"We're delighted about the Storytime Ballet production of Coppélia as it's going to be such cheerful fun for the whole family," Artistic Director David McAllister said.
"Coppélia is every child's fantasy – that moment when your dolls magically come to life. This production was created as an immersive experience for families. It's pure light-hearted fun and a perfect introduction to ballet for children: they can dance along with Swanilda as she rescues her love from the magician."
Storytime Ballet in its fourth year has quickly become a family favourite for new and loyal dance fans with over 34,000 people attending last year.
Supported by Principal Partner Telstra, The Australian Ballet's Storytime Ballet series has been greeted with critical acclaim and many sold-out performances. Both kids and parents have responded warmly to this special program, which was made with children in mind at every step of the creative process.