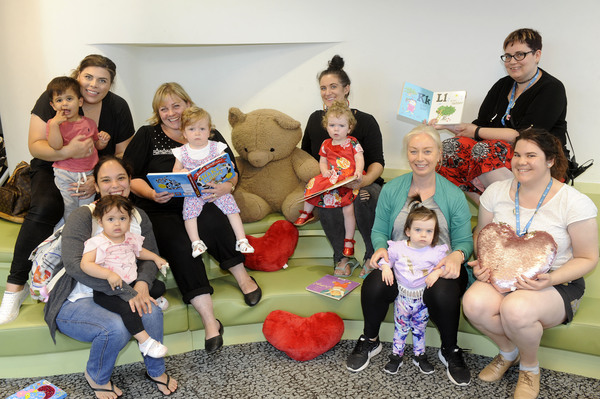 Casey Cardinia Libraries (CCL) is inviting the local community to celebrate Library Lovers Day, the Australian Library and Information Association's annual take on the 14 February tradition.
Staff at CCL are asking library users to visit their local library and declare their love by borrowing a book (or two) on Valentine's Day.
People can ask CCL staff for help by embracing a book 'matchmaking' service, asking for recommendations for books that other readers have fallen in love with and taking up the offer of a 'blind date' with a book.
Casey Cardinia Libraries is joining libraries all over Victoria in celebrating Library Lovers Day as part of the Public Libraries Victoria's (PLV) Libraries Change Lives initiative.
New data released by PLV shows the state's love affair with libraries continued to grow in the past year, with:
• The number of library visits hitting an all-time record of 30,5 million in 2017/18
• Attendances at library events and programs jumping to two million per annum
• More than five million free Wi-Fi sessions accessed (up eight percent)
• More than 42 million items borrowed from the physical collections, and
• A 22 percent increase in loans of eBooks
Speaking on behalf of the sector, PLV president Chris Buckingham said more people than ever before were relying on public libraries for everything from social engagement to reliable internet access.
"Libraries promote literacy, provide free access to information, encourage lifelong learning and contribute to healthy and resilient communities," he said.
"We reduce isolation simply by providing a safe and welcoming space for everyone – including the most vulnerable in our community.
"We provide a sense of belonging and connection for millions of Victorians."
Mr Buckingham said Library Lovers Day is a chance to reflect on the amazing free services available to everyone in our community, and a reminder that libraries need funding support to sustain services as our population grows and changes.
Libraries Change Lives was developed to highlight the economic and social benefits of public libraries and raise awareness of the essential role of libraries in creating literate, productive and engaged communities.
For more information on the campaign, visit www.LibrariesChangeLives.org.au