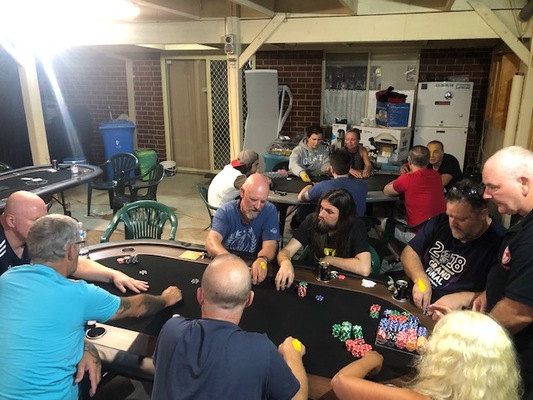 Officer's John Schafer, with the help of his friends and family, raised a combined amount of $1600 for the music therapy department at Monash Children's Hospital.
Around 20 people came to support Mr Schafer at a fundraising card night on Saturday 26 January.
"The community support we have had has been fantastic. It was great to see local businesses and surrounding business support and provide prizes for the night," Mr Schafer said.
"We had all the people helping out on the night, cooking and serving food and drinks."
Colleen Cadman of Sublime Decals designed and supplied the car stickers that were sold on the night and New York Barbers cut a yellow ribbon on the back of Mr Scafers head.
Mr Schafer's three-year-old son Lucas was diagnosed with Acute Lymphoblastic Leukaemia when he was just 16 months old, on 19 September in 2016.
"Lucas is doing and responding really well to his treatment," Mr Schafer said.
"He has approximately 10 to 12 months left of his treatment and he is kicking cancers butt."
Click on the link to domate: https://mhfcreate.everydayhero.com/au/john-schafer