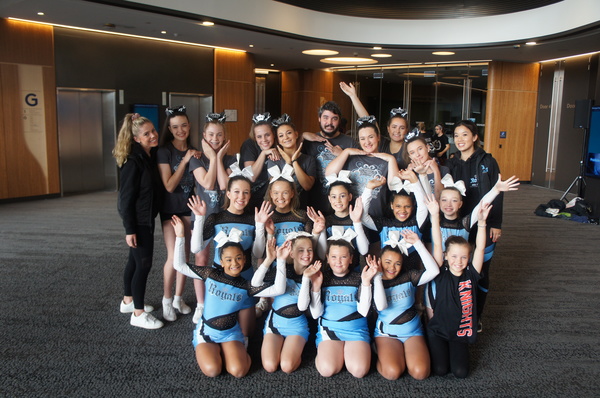 By Brendan Rees
Twenty cheerleaders from across the South East are doing back flips of joy after being selected to take on the world.
Two teams from the Royal All Stars Cheerleading Academy in Narre Warren have been training hard in preparation for the 2019 Global Dance and Cheer Games which will be hosted in Honolulu, Hawaii from 17-20 May.
The academy's director and head coach Susan Cheo said the girls were thrilled to make the cut.
"Words can't express how proud I am of our athletes at the Royal All Stars and Dance Academy," she said.
"As a former Canadian cheerleader, I grew up in another country where the sport of cheerleading is so much more recognised.
"I first started the cheer academy without any expectations and can't believe how far we have come."
The Royal Duchesses level 1 cheerleading squad ranges from 10 to 15 years-of-age while the Royal Tiaras level 3 open team are aged 14 to 26 years.
They will be up against some tough teams around the world including America, Canada, Mexico, Japan, China, New Zealand and more.
"The judges will be looking at technique, skill level and choreography just to name a few," Ms Cheo said.
"We have some athletes that are now training over 12 hours a week because they are extremely hard workers, dedicated and absolutely love the growing sport," she said."
The four-day event comprises of an opening ceremony, parade of nations, cultural exchange, a two-day competition, closing ceremony, cultural celebration luau and more.
The two teams were also invited by Casey Council to perform at Bunjil Place for the Innovation Summit on Sunday 28 April.