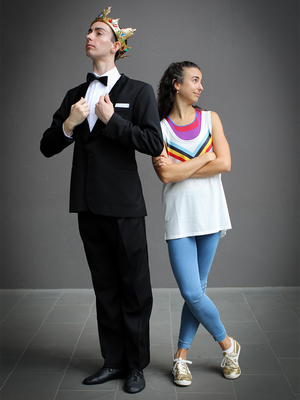 City of Casey has partnered with The Australian Ballet to bring some exciting, free dance experiences to some of our local community centres these school holidays.
Young people can take part in a fun and creative dance workshop with The Australian Ballet as well as watch a professional performance of Plain Jane at one of three locations across Casey.
The workshops, designed for primary school aged students in grades three to six, will include contemporary warm-ups, dance exercises and choreographic games.
Book now via the online booking form or contact Bunjil Place Box Office on 9709 9700 or by emailing bunjilplace@casey.vic.gov.au.
Holiday Workshop details:
• Monday 8 July: Selandra Community Hub, 7 – 9 Selandra Boulevard, Clyde North
• Tuesday 9 July: Lynbrook Community Centre, 2 Harris Street, Lynbrook
• Wednesday 10 July: Doveton Neighbourhood Learning Centre, 34 Oak Avenue, Doveton
• Workshop One: 10.30am – 11.30am for primary grades three and four.
• Plain Jane Performance: 12.15pm – 12.45pm. Students from both groups are invited to this performance and parents are welcome.
• Workshop Two: 1.15pm – 2.15pm for primary grades five and six.