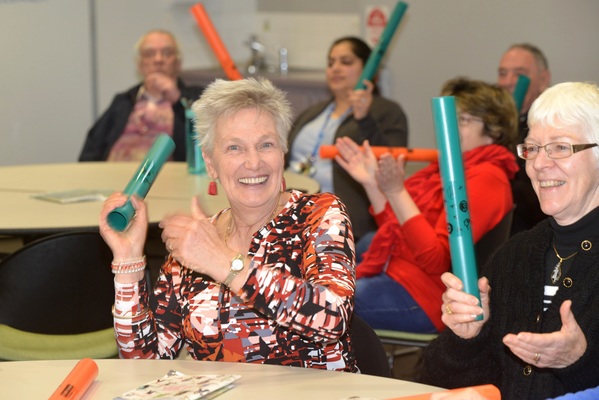 City of Casey is proud to present the 2019 Ageing Positively Festival to acknowledge and celebrate the senior generations of our community.
Held each year in conjunction with the Victorian Seniors Festival, this year's theme 'Get Into It,' provides the perfect opportunity for senior residents to try something new and meet others in their neighbourhood.
The festival will run throughout October and the City of Casey will connect with a range of local community groups to host a variety of exciting events and activities including concerts, seminars, walking tours, talks and physical activities.
Casey mayor Amanda Stapledon is encouraging all senior members of the community to 'Get Into It' and join the action-packed festival.
"With a range of activities that reflect the diversity of our senior residents, this is the perfect opportunity for our seniors to connect, get active and learn something new," she said.
"Older residents contribute greatly to our community with many working as volunteers, care givers, employees, entrepreneurs and community advocates.
"The over 55 age group represents a large portion of our community, and we are committed to supporting and advocating for the diverse needs of all residents," she said.
The festival's free headline event, Cheek to Cheek on Wednesday 9 October at 10.30am, will feature an all singing and dancing celebration of the immortal Fred Astaire and Ginger Rogers, one of Hollywood's most iconic song and dance partnerships.
From Sunday 6 – Sunday 13 October, Victorian Seniors Card holders are also eligible for free public transport as part of the Victorian Seniors Festival.
For festival details visit the Ageing Positively Festival web page.