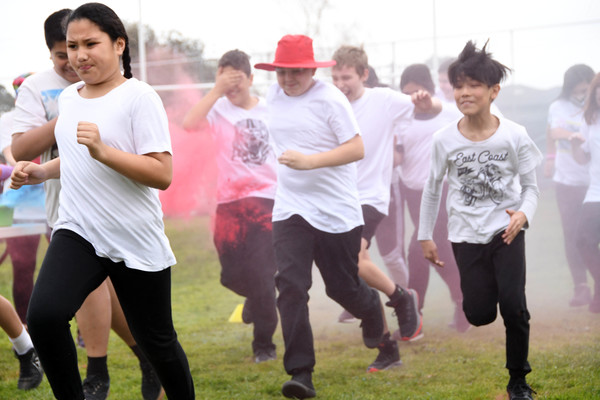 By Brendan Rees
Hampton Park Primary School was changed into a rainbow of colour on Thursday 12 September.
Under blue skies, more than 350 kids and teachers enjoyed their inaugural Rainbow Run to help raise money for the school.
"There were squeals of delight and plenty of smiling faces as students and teachers headed out for some fun and fitness, running through sprays of colours," principal Elizabeth Davey said.
"The Rainbow Run was a fantastic event to help raise money for our school and a great show of community spirit."
She added: "The weather was amazing and the kids had a great time."