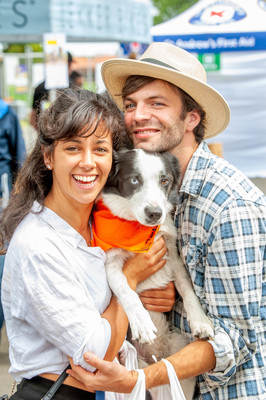 By Brendan Rees
Thousands of people have poured through the gates of Berwick's Akoonah Park to experience all things Dutch.
Families enjoyed Dutch foods, costumes and music – and of course clog dancing workshops as part of the celebration on Saturday 7 March.
Other drawcards for the day included market stalls, virtual reality tours of the Netherlands, photos in Dutch costume, a best dressed Pooch Parade, and an all-day Sjoelbak tournament – a popular Dutch shuffleboard game for all ages.
Every cent of profit on the day will go towards charities through the Rotary Club of Casey, who were behind the scenes of bringing the family day together.
One of the organisers Paul Rubens said the day offered something for everyone.
"The Holland Festival is special because it provides a place where multiple generations of Dutch people, their families and friends, eagerly celebrate and reflect upon their positive contribution to the rich Aussie society," he said.
Rotary Club of Casey said: "We at Rotary Casey have loved collaborating with our hard-working Dutch partners who bring to the table, a confident, mature Dutch experience, rightfully proud, spirited and full of hope."
The festival had run for 40 years until 2014 but successfully returned in 2017 and 2019, attracting 5000 plus visitors both years.
Charities who benefited from a distribution of funds raised in last year's event were Interplast, The Salvos, The Narre Warren Soup Kitchen, Riding for the Disabled, St Andrew's Church Orphanage, GWA Anderson Scouts, The Leprosy Foundation, The Cancer Council, Wheelchairs for Kids, Days for Girls and more.