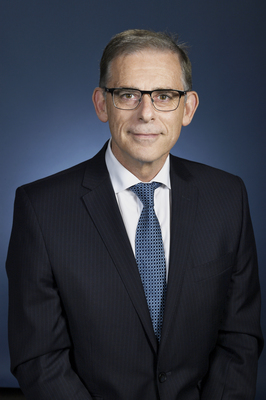 By Brendan Rees
Federal Member for Holt Anthony Byrne has called for a nation-wide Centre for Disease Control and Prevention to be established in response to the coronavirus outbreak.
Speaking at a Federal Parliament sitting on Wednesday 4 March, Mr Byrne said an Australian Centre for Disease Control (CDC) and Prevention would act as a "vehicle for preventing misinformation or conflicting information emerging in the Australian community".
He said in the "era of fake news" the CDC would be the "best way forward" in coordinating and disseminating "vital public health messages" regarding the Coronavirus (COVID-19).
"We need to ensure that the Australian public has the best available information at their disposal when they need it," he said.
"Australians want to know, for example, about our quarantine and isolation arrangements. They want to know about how fast the virus is spreading, they want to know how many people have contracted the virus in Australia, and they want to know what to do if the virus spreads in Australia.
"An established centre for disease control and prevention in Australia would, in my view, be able to coordinate our nation's response in answering all of these questions not just now but on an ongoing basis".
Mr Byrne's proposal has been backed by the Australian Medical Association (AMA) including a focus on current and emerging communicable disease threats, engaging in global health surveillance, health security, epidemiology and research.
According to the AMA, "the prevention of epidemics, pandemics, and other threats, and the capacity to conduct national responses must be undertaken by an appropriate funded and staffed CDC".
Mr Bryne said the lessons of SARS, swine flu and the 2014 Ebola outbreak had not been learned by governments, contending "we can't afford to panic and then forget this time".
Australia's Chief Medical Officer Brendan Murphy confirmed 80 cases of coronavirus in Australia with the total number of cases in Victoria standing at 15.
"At the moment, we're focusing very aggressively on tracing and isolating contacts, because all of the evidence suggests that the best way to temper, delay and reduce the size of any outbreak in Australia is to contain at this time," Mr Murphy said.
Meanwhile, the Coronavirus Hotline 1800 675 398 and Nurse-On-Call Hotline 1300 60 60 24 was experiencing system issues due to "extraordinary call volumes" on 10 March, with Ambulance Victoria looking at putting on additional staff to cope with the demand.
"We remind the community that information about COVID-19 is available on the website www.dhhs.vic.gov.au/coronavirus and to remember to call their local GP before visiting the GP practice," Ambulance Victoria said.
On Tuesday 10 March, Victorian Premier Daniel Andrews and Minister for Health Jenny Mikakos joined Victoria's Chief Health Officer Professor Brett Sutton to release the COVID-19 Pandemic Plan for the Victorian Health Sector to manage more cases and the growing risk of an outbreak in Victoria.
The Plan sets out a comprehensive, four-stage response to COVID-19. The first stage of the response, which Australia is in now, focuses on containment ¬– identifying any possible cases and isolating those who are infectious, as well as their close contacts.
Further stages of the plan set out actions to slow the spread of COVID-19 in the Victorian community, manage demand on hospital resources, respond to a severe outbreak and recover as quickly as possible.