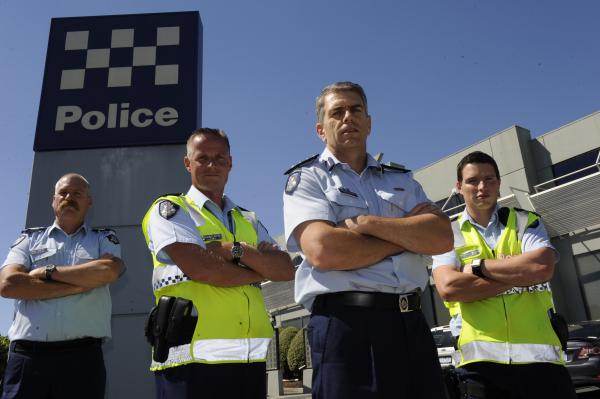 TWO million dollars worth of cannabis was seized from Casey houses recently as the latest crime statistics show a dramatic increase in drug offences in the area.
Victoria Police released its latest crime statistics last week, showing the total crime in Casey from 1 January until 31 December 2012 had increased 3.5 per from the year prior and the biggest rise was drug offences, with 839 detected in 2012, up from 537 in 2011.
Casey's top cop, Inspector Wayne Viney, said the rise in drug crime in the past year could be attributed to a stronger police enforcement.
"It can be deemed as a positive rise as it means we are actively enforcing it more – making more investigations and more arrests.
"I don't think it is an indication there are any more drugs in the area (than in previous years)," Insp Viney said.
"It is mainly intelligence driven, with members of the police getting information from community, Crime Stoppers or other sources."
Insp Viney said intelligence gathering lead police to execute three search warrants in Cranbourne, Cranbourne East and Lyndhurst where they seized $2 million worth of cannabis.
"Drugs have been a consistent concern for the community through the ages.
"Cannabis is the most community used but we see a lot of stimulants in the community.
"The problem with a lot of drugs is people don't know what's in them – it could be any chemical – and if they knew what was in it they quite simply wouldn't take it."
Other crimes which increased were residential burglaries which were up 14.1 per cent, assault which was up 9.6 per cent and crimes against people which was up 5.1 per cent.
However, the amounts of robbery last year plummeted from the year before, down 21.1 per cent.
Insp Viney said it was fantastic to see the decrease in robbery-related offences.
"This is the direct result of some significant resources being allocated to this issue, particularly in community locations such as shopping centres, railway stations and community parklands," Insp Viney said.
"We will continue to employ this strategy of tasking resources to these areas to ensure we provide the best possible police presence.
"This strategy and the roll out of Protective Services Officers (PSOs) at railway stations across Casey, including the Berwick and Cranbourne railway stations, will hopefully see further reductions in offending and an increase in the community's perceptions of safety in these areas."
Insp Viney said police were responding to increases in burglary offences by targeting known recidivist burglars.
"This strategy has seen some excellent recent work resulting in numerous arrests of offenders who have committed multiple burglaries within our community and has also seen a marked reduction in burglaries in recent months across Casey," Insp Viney said.
"In most circumstances prevention is better than cure and burglaries are no exception to that rule.
"It is important that home owners take responsibility for the security of their own properties, including installing simple things such as deadlocks, window locks and sensor locks.
"These measures will reduce the chances of you being a victim."
Insp Viney said many crimes were solved through information from the public, and urged anyone who had information regarding burglaries, or any other crime to notify Crime Stoppers on 1800 333 000.