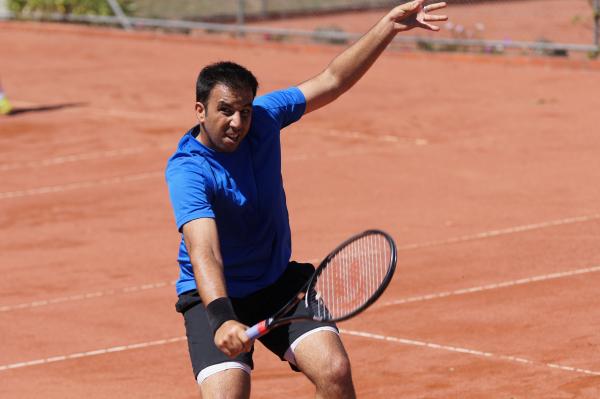 VICTORIAN Premier League tennis touched down in Doveton this week as the best from across the state pitted their skills.
Hosting a super-round – with six teams playing at Doveton Tennis Courts on Sunday – the Waverley Tennis Club defeated Grace Park 3-7-61 to 3-6-57 to start their season – after a first round bye.
After captain Aaron Leeder-Chard and Nima Roshan dropped their opening singles matches to James Lemke 6-4, 6-2 and Jai Corbett 6-2 6-2 respectively, Waverley rallied to pick up the next two rubbers.
Daniel Ferrertti smashed Grace Park's Andrew Thomas 6-0, 6-1 before Matthew Nickels evened the ledger with a three set back-and-forth showdown against Antony Hampson.
Nickels won the first set in a landslide 6-0 before Hampson fought back to take a 7-5 second set and force a third and final decider.
Nickels emerged victorious in another drawn out set – snaring the 7-5 win and bringing Waverley back to level pegging heading into the doubles.
Leeder-Chard/Roshan teamed up against Corbett/Lemke – losing the first set 2-6 before winning a drawn-out tiebreaker 7-6 in the second set.
The decider was dominated by Grace Park, taking it 10-5 and extending their lead going into the last match.
Waverley's Sunday champions – Ferretti and Nickels – continued their winning ways, knocking off Hampson/Thoms 6-4 6-4 to claim the come-from-behind victory.
Round three and four will be held this weekend at Dingley on Friday night and Grace Park on Sunday.
The Premier League is only a quick-fire tournament format, with grand finals held on 14 April.