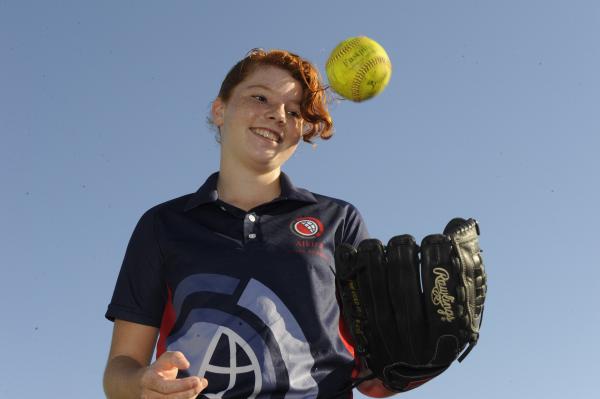 TAMAR Hutchinson hasn't been playing softball for long, but in that short time she's made a big impact.
The 14-year-old Alkira Secondary College student from Narre Warren South was selected in the School Sport Victoria (SSV) 17-and-under softball team – set to head to Perth in May for the national schools championships – an excellent achievement for someone who has only been playing for three-and-a-half years.
Starting her softball in grade five through interschool sport, Hutchinson got a taste for the high-energy sport and has worked her way up to her first state selection which she sees as a thrilling prospect.
"I'm excited and proud that I get to play the sport I like and I get to represent the state," Hutchinson said.
Plying her craft at both Waverley and Casey Softball Associations, the young softball all-rounder can pitch, play second base or outfield but prefers shortstop.
She has also played in the United States on a private softball tour last October – a potential taste of things to come if she continues with the sport.
Alkira's teacher Meg Evans said Hutchinson's success is a great boon to the school's sports academy.
"It's fantastic for us," Evans said.
"Especially for Tamar as she's part of our sports academy program and to have her in that program and see all the hard work she's putting in is paying off."
The School Sport Australia championships run from 4-11 May.