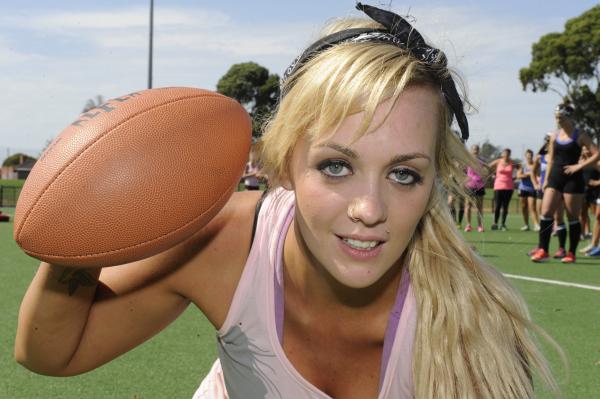 GIRLS from across the City of Casey and City of Greater Dandenong showed off their sporting skills and competitive side on the weekend.
The Legends Football League (LFL), formerly known as the Lingerie Football League, held tryouts at JC Mills Reserve in Dandenong on 9 March.
The LFL Australia hosted a debut of the sport in 2012 with its LFL All-Star Games Tour in Sydney and Brisbane, both of which drew near capacity crowds.
Since premiering in 2009, LFL was named the fastest growing sports league in the United States by BusinessWeek. It has become the highest-rated LIVE sports series in the history of MTV Networks, drawn the first-ever video game deal in the history of women's sports and launched international league play with LFL Canada debuting in 2012 to be followed by LFL Australia in 2013 and LFL Europa in 2015.