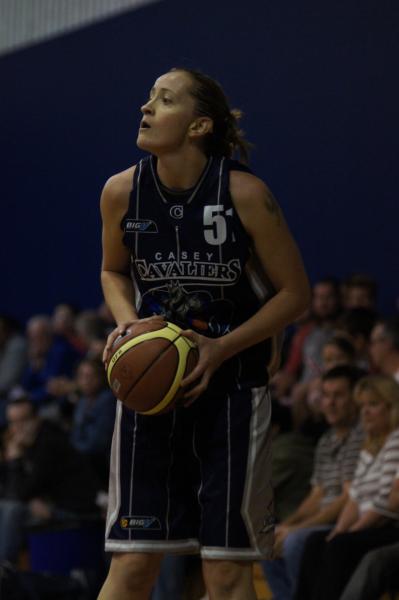 By JARROD POTTER
CASEY men couldn't curtail Mornington – conceding their highest opposition score of the Big V basketball season so far as the Breakers edged out the Cavaliers 62-73.
Mornington's Daniel Christian was too hard to guard – posting 27 points – in a match-winning performance for the Breakers.
"Probably 80 per cent was how I'd describe it – we were just off a little bit across the board," Casey coach Stewart Baird said.
"Wasn't one area or another – they scored 73 points – the biggest score against us so far – so defensively where we've been pretty good we obviously weren't on the weekend."
Baird was impressed with star centre Dean Johnson – returning to his best form following an injury comeback with 19 points and nine rebounds and the consistency of Dylan Wayman continued to keep the Cavaliers in the contest.
"Was great to see Dean Johnson get some good numbers up – 19 and nine rebounds – for his third game, he really started to show where he's going to be at in this competition," Baird said.
"Dylan Wayman, particularly in the first half, kept us in it offensively – did a really good job getting to the basket and not only scoring himself but bringing others into the game."
Facing Pakenham at Cardinia Life on Saturday, with top spot on the line, Baird was excited to face the high-flying Warriors and test his side's strength coming off their first loss.
"It's going to be tough – I said to the boys last night, I think it's great to come off a loss and face a really good team – as we're going to have to be at our best," he said.
"We beat them in the pre-season tournament, but they're playing really well and if they beat us they'll go to first – we'll have to be at our best and they will have a full house and there won't be a lot of love for Casey."
CAVALIERS women ticked all the necessary boxes against the Breakers – winning by 15 points on the back of their tails.
Casey had impact from all players in the 61-46 win – with tall towers Jess Szalek (13 points, 12 rebounds) and Leah Swain (11 points, 19 rebounds) too powerful for the Breakers to contain.
"We take a fair bit out of it," Casey coach Mark Holman said.
"We dominated rebounds and basically most of the possession.
"Also looked after the ball and rotated through our players to get a few minutes on court to work on everything.
"Jess Szalek has been really good the last couple of weeks, not forcing anything anymore and playing within the structure and has really improved."
The Cavaliers face the Melbourne Uni Black Angels on Saturday night at Cranbourne Basketball Stadium.