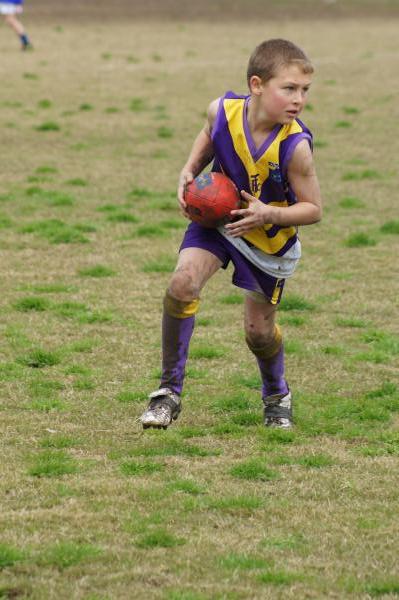 By JARROD POTTER
THE longest wait in junior football final draws to a close this week with the Timbarra Tornados finally running out on their completed ground on Ryelands Drive.
Timbarra Reserve will complete the Timbarra sporting landscape, with the Timbarra Community Stadium opened last year and the sports reserve's change-rooms and facilities incorporated into the stadium's design.
Club president Peter Crammond said the players were thrilled to get out and play on the highly awaited ground.
"I wasw really gearing the boys up as you want a win first up on your new ground." Crammond said.
"We're very excited for the footy club and the community and looking forward to getting on there and developing the club into what we think it can be.
"We're really appreciative of the council and the way they've helped us along – it's a boon for the area.
"Timbarra was almost a forgotten pocket of Berwick – all their new ovals went in elsewhere and we were a little bit left behind – but the council has put this facility in and we're champing at the bit to get in and play."
Timbarra Tornados' plans for the oval don't stop with its opening – with the club also petitioning to get lights installed to make the reserve accessible for Friday night football.
South East Juniors general manager Shaun Connell said the opening of the new ground will be a great boon for the Tornados and provide them the chance to expand and develop into a bigger club.
"We're rapt that they're able to move into one of the growth areas of the City of Casey," Connell said."We're hoping that they're now able to grow. The league couldn't be happier – with the ground right next to the school in the middle of Timbarra – it's an ideal location for a junior club."
Three matches are scheduled on the ground this Sunday morning.