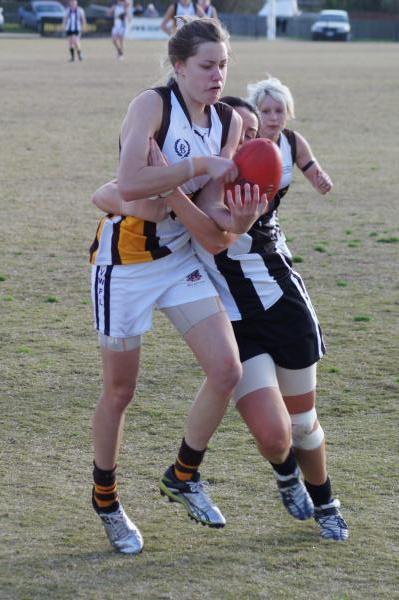 By JARROD POTTER
IT HASN'T quite sunk in yet for Bianca Jakobsson that she's now an AFL footballer.
Jakobsson, 20, Berwick rising star and former Cranbourne Youth Girls player, was selected with pick 33 for Melbourne Demons in the inaugural AFL women's draft.
Jakobsson said the thrill of hearing her name was only surpassed by the pride it instilled to be one of the first 50 women to play in an AFL-sanctioned football match.
"It's such a great thing to be a part of and really an honour and to see the raw emotion of the girls there and it's such an historic night to be a part of," Jakobsson said.
"I think all of the girls have this dream to aspire to and you don't think it is going to happen, and it all came so quickly and is great for women's footy."
Melbourne's coach for the match, Debbie Lee said Jakobsson was the type of versatile player that could perform at either end of the ground for the Demons."Bianca's a young kid coming through playing for Berwick at the moment who can take a good grab and I think this will be good for her development," Lee said.
"I think she's a talented footballer and we're looking for someone who can play around the half-back-flank area but also push forward so we're really happy with her selection."
South eastern suburbs footballers Kara Donnellan, Katie Loynes and Berwick team mate Ellie Blackburn also had their names called out in the 50-woman draft, which took place at the MCG on Wednesday night.
Jakobsson said the chance to play on the MCG proved an exciting prospect, along with going to the Melbourne Demons to join Blackburn and Kara Donnellan (pick five) and when she squares off against former Berwick player Katie Loynes (pick eight), who was selected for the Bulldogs.
Darebin Falcons' Daisy Pearce was selected by the Melbourne Football Club as the inaugural number one draft pick.
The curtain-raiser match is on Saturday 29 June at the MCG.