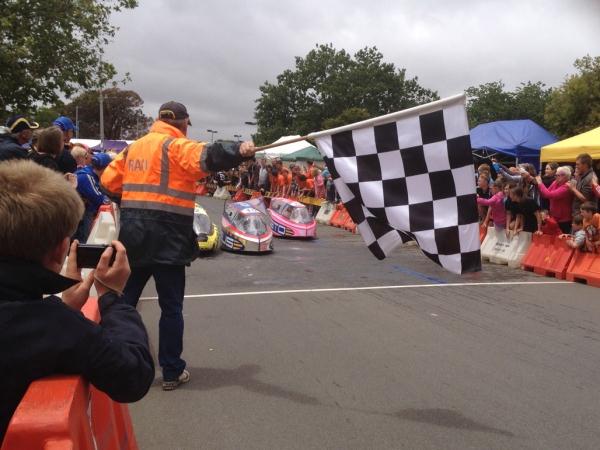 ST MARGARET'S and Berwick Grammar School completed a wonderful year in pedal power with outstanding results in the 'Formula One' of HPV (Human Powered Vehicles) at the RACV Energy Breakthrough in Maryborough.
In all three of the teams won their races – Shooting Star won the primary section of the Try-Athlon for the sixth successive year. This feat has never been achieved by any school in any class in the twenty-two years it has been running.
On the HPV main track the race runs for twenty-four hours non-stop and the senior male and senior female classes are possibly the most highly competitive groups.
The St Margaret's and Berwick Grammar School boys managed to take out the senior male class, in their vehicle Zeus, winning the overall race against approximately one hundred vehicles by an impressive twenty-five kilometres. The girls finished a remarkable two years with ten successive wins at all venues with a huge thirty-six kilometre victory over Bendigo Senior Secondary College. On an individual basis Sophie Weston smashed her own fastest ever female lap record time and set a standard that may stand for a very long time.
There are three sections taken into account for total points; the race-track events, display and presentation, and design and construction. With all these considered Shooting Star and Ceto were outright winners and Zeus tied for first place, the first tie in the history of the event, which once again confirmed St Margaret's and Berwick Grammar Schools as the powerhouse of pedal power.
In other HPV results, EDEC (Emerald) claimed the win in the HPV Try-Athlon eight-hour endurance B/C category with the Fire Breathing Rubber Duckies finishing the race first on 241 laps at an average of 1.59.71. EDEC's second team Gremlins nipped at their schoolmates' tails in second on 204 laps.
Beaconsfield Upper Primary School's The Bad team finishing third in the Open Try-Athlon with 190 laps.