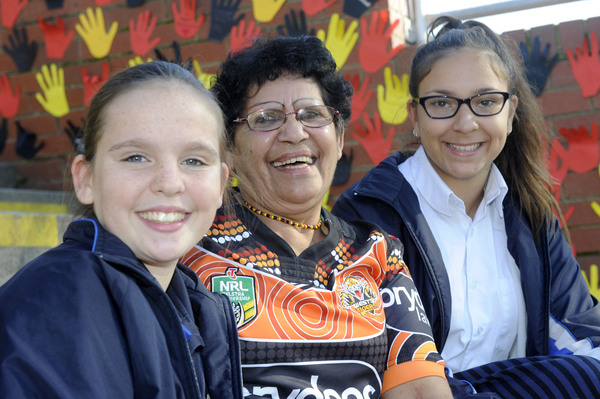 By CAM LUCADOU-WELLS
AUNTY Marg Worn was greeted with open arms at Berwick College's National Reconciliation Week events – even getting requests for hugs from teenage boys.
In front of an open fire, the Koori education worker re-told her personal experiences of discrimination in Victoria to 270 Year 7 students.
How she saw her newly-born son for only a few minutes before he was removed in the 1970s. She next met him 32 years later.
As a 10-year-old, Aunty Marg was forbidden from swimming in the local pool. She was told she would have made the water dirty.
"Kids came up to her at the end and were hugging her," the college's career education teacher Alison Birkett said.
"They were thanking her for the talk."
The message from the talk was hopeful for the future, Ms Birkett said. "We all need to acknowledge the past but also move forward together."
Ms Birkett said the college ramped up its reconciliation-week program this year, partly in recognition of its 26 Indigenous students.
"We also wanted to use the week to talk about reconciliation with all groups in the school community."
The events included attending an Indigenous-flag raising ceremony at City of Casey as well as art, tree-planting and cooking events.
Each student cut out a cardboard hand – in red, yellow or black – and inscribed their own reconciliation message.
The college now routinely does a Welcome to Country at assemblies, learns about the landmark Mabo case and acknowledges the role of Aboriginal soldiers during Anzac Day commemorations.
"We don't want it to be a token one-off event," Ms Birkett said.