African music celebration
A concert by renowned Rwandan musician Jean Paul Samputu accompanied by the launch of John Steward's crowd-funding video. Hear the moving story and music of famous Rwandan singer Samputu and launch of John Steward's crowd-funding campaign.
Sunday 14 May. 3.30pm-4.30pm. 27 Childers Street, Cranbourne. Cost: Free. Contact: John Steward on 5996 1617.

Family history
The Narre Warren and District Family History Group would like to invite both members and visitors to the next meeting. Guest speakers will be Bert Rae and his sister, Mrs Thelma Witham. Their family settled in Narre Warren North 170 years ago, and they will tell us about their family's history in the area and the history of Narre Warren North.
Saturday 13 May. 2pm. Meeting Room, Narre Warren Library, Overland Drive, Fountain Gate. Entry $3. Visitors are welcome, bookings not required. For further inquiries, contact Lynne on 8787 5558.

Mother's Day morning tea
Bring your mum along for a delicious morning tea. All mums welcome. Bookings preferred for catering purposes.
Friday 12 May. 10am-11am. Lynbrook Community Centre – Corner of Lynbrook Boulevard and Harris Street, Lynbrook. Cost: Free. Contact: Lynbrook Community Centre on 9792 7370.

Mother's Day Workout and Morning Tea
To celebrate Mother's Day, Mums Get Fit invites mums and kids to our 'Mummy and Me' workout, which will be followed by a morning tea. All proceeds will be donated to the Cancer Council's Biggest Morning Tea. Places are limited.
Saturday 13 May. 10am-11am. 2 The Lough Court, Narre Warren North. Cost: $10.

Friends of Clyde North
A group of local residents have organised a range of activities in a warm and welcoming atmosphere. Activities include community cafe, art and spirituality and meet the community events. All are welcome.
Sunday 14 May. 1pm -5pm. Selandra Community Place – 2 Forest Drive, Clyde North. Cost: Free. Contact: Selandra Community Place on 5998 9541.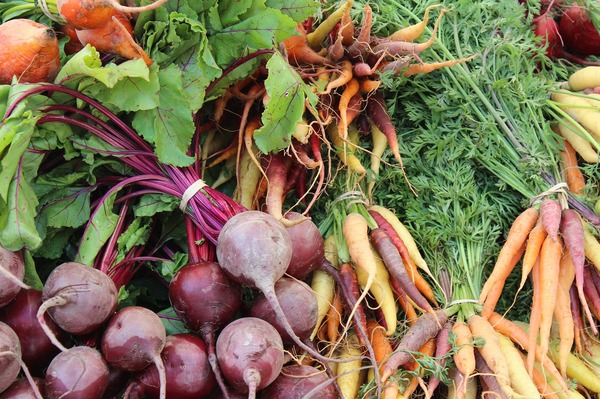 Produce Swap at Myuna Farm
Myuna Farm's monthly swap where you can exchange fresh produce, share tips and skills and even seasonal recipes with other local likeminded individuals. Items to swap may include vegetables, herbs, fruit, eggs, flowers, seeds/ seedlings and even compost.
Saturday 13 May. 9am-10am. Myuna Farm – 182 Kidds Road, Doveton. Cost: Free. Contact: City of Casey Customer Service on 9705 5200.