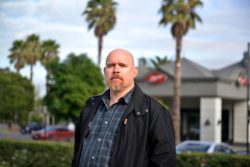 By Cam Lucadou-Wells
Zagame's expects to reap more than $1.5 million a year from a proposed 10 extra poker machines at its Berwick Springs Hotel.
The hotel, in its submission to the state's gambling regulator, concluded the machines would be a social benefit that outweighed the risk of greater problem gambling.
One of the claimed community benefits at Casey's top-earning pokies venue was funding a $2.3 million renovation of the hotel with a larger bistro and child's play area.
The venue would also build a 'community service booth' with a telephone to access a taxi or gambler's help services, if the proposal was successful.
Zagame's also pledged to create five more full-time jobs and ramp up its donation program to sports and welfare groups to $100,000 a year.
The extra 10 machines would have a "relatively marginal" impact on problem gamblers, according to the submission.
The venue was not in a low socio-economic area, nor near schools or supermarkets, it argued. However nearby suburbs Berwick and Narre Warren South had higher-than-average levels of housing stress.
Berwick anti-pokies advocate Tom Cummings told Star News the premise that an existing venue with 10 extra machines wouldn't attract more problem gamblers was flawed.
"What they're saying is the venue is extremely successful. It has hordes of people in the restaurant and bistro funnelling through the venue to play the machines, and there's not enough machines at peak times.
"They want to get people into their restaurant and bistro and then get more people in front of the machines.
"The more people in front of the machines, the more pokie addicts with moderate or serious risks of harm we're going to end up with."
Mr Cummings, a problem gambler himself, said the community service booth was unlikely to be used by a pokies addict.
He said the promised $100,000 of annual community donations was a "drop in the ocean", given the hotel's 95 machines made more than $16.5 million in 2015/16.
In the same year, $124.8 million went down pokie slots in Casey – a rise of 4.6 per cent. It is the second highest council area in Victoria.
In a submitted report for Zagame's, economist Michael Clyne stated the rise was largely due to Casey's population growth.
Mr Clyne estimated that 75 per cent of the extra machines' windfall would have transferred from competing venues.
In a social and economic impact assessment, it was argued that the venue needed extra machines due to "missing" revenue during about 10 hours a week of peak activity.
It also needed to cater for a surge in activity in the dining areas.
"It is this high demand across the entire venue that is the primary driver of the request for additional machines at the venue," stated a consultant's report on behalf of Zagame's.
Casey Council is still taking submissions for its own social impacts assessment of the proposal.
The Victorian Commission for Gambling and Liquor Regulation has not yet set a date to hear the matter.