Winter Arts Festival: Folk Uniting Nights Plus – Free Songwriting workshop
Join Folk Uniting Nights (F.U.N.) for this free songwriting workshop.
Saturday 17 June, 10am-noon. Cranbourne Regional Uniting Church 41 Lesdon Avenue, Cranbourne. Cost: Free. Contact: Sharon Start 0431 092 507.

Winter Arts Festival: Fred Smith at Berwick Folk Club
The Berwick and District Folk Club present touring singer songwriter Fred Smith. Fred recently released on a high acclaimed album called Dust of Uruzgan. Drinks and light refreshments will be available for sale at the venue.
Friday 16 June, 8pm-11.15pm. The Old Cheese Factory 34 Homestead Road, Berwick. Cost: $12. Contact: Christine Trimnell 0408 889 569.

Winter Arts Festival: Ceramic Birds Workshop with Jessie McLennan
Have fun creating a large ceramic bird for your garden. Using Buff Raku clay, you will learn how to use an armature to create your own unique delightful bird. Bookings are essential. Please visit the TryBooking event page to book your place.
Saturday 17 June, 2pm-5pm. The Old Cheese Factory 34 Homestead Road, Berwick. Cost: $30 per participant, materials included. Contact: 9705 5200.

The Dandy Slam
An evening of electrifying performances from spoken word artists and poets curated by City of Greater Dandenong and EWF. From the humorous to the heartfelt and the poetic to the playful, hear the exciting literary talent of Dandenong's rising spoken word stars. With: Salome Argyopoulos, Lana Woolf, Wida Tausif, Amena Ziard, Haania Amir, Ikumi Cooray, Sumudu Samarawickrama, Iffat Absar, Abdul Hammoud. Hosted by Sukhjit Kaur Khalsa.
Saturday 17 June, 6.30pm-7.30pm. Corner Walker and Robinson streets, Dandenong. Cost: Free. Contact: www.emergingwritersfestival.org.au/event/the-dandy-slam/

Winter Arts Festival: Da Capo Singers present Echoes from the Past
A concert of magnificent Renaissance and Baroque music, featuring the sublime vocal harmonies of Da Capo Singers presenting works by Monteverdi, Palestrina, Arcadelt and more. This year Da Capo Singers proudly celebrates 20 years of choral excellence and artistry. This concert will be led by music director Elena Varshavskaya. It will feature a string quartet and be followed by a delicious supper.
Saturday 17 June, 7.30pm-9.30pm. 105 High Street, Berwick. Cost: $25 adults, $20 concession, children under 12 years free. Contact: Caitlin Webb 0417 808 088.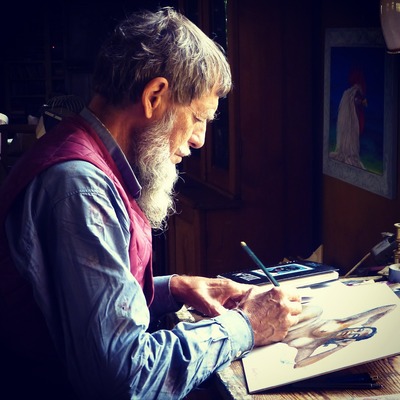 Art Classes for Older Adults
Have fun while releasing your creativity. No previous art experience necessary. All materials included. Please let us know if you are interested. Bookings will be essential.
Friday 16 June. 9am-5pm. Lynbrook Community Centre, corner of Lynbrook Boulevard and Harris Street , Lynbrook. Contact: 9792 7370.