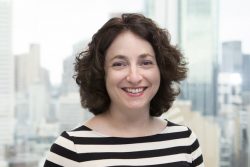 By Cam Lucadou-Wells
Casey young people lead the state for accessing Victoria Legal Aid, which has announced a boost to its child protection unit.
According to a recent report, more than 1800 young people from Casey accessed the system in a 12-month period.
Statewide, the most common legal problems facing young people are child protection cases involving assault, family violence or burglary.
Child protection applications are also the most expensive on the VLA's books.
On 6 September, Victoria Legal Aid announced the trial of an early-intervention child protection unit to help vulnerable families and children before they go into the pressurised court system.
The trial, which starts in 2018, is part of an action plan announced by the service to boost legal and non-legal support.
The VLA will also pilot an initiative for early legal advice for pregnant women at risk of having their child removed shortly after birth, and provide more support for Aboriginal and Torres Strait Islander families and children.
The service highlighted a case of a 16-year-old mother whose infant child was kept out of her care – even when the only concern was her inability to find a home.
"If a 16-year-old can't get accommodation in Victoria, where does that leave those who might be considered less vulnerable?" lawyer James Gorman said.
"Are we really comfortable as a society with the idea that a young mother should be separated from her baby solely because she can't find a home?"
VLA family, youth and children's law executive director Nicole Rich said about a third of child protection cases that went to court did not require the child to be removed from home.
"Concerns around general hygiene and parenting skills, for example, could be dealt with effectively and much earlier, without going to court where the environment is pressured," she said.
"Young people and parents told us that they want greater levels of legal and non-legal support before, during and after the court process.
"They want more help understanding the system and accessing the supports they need to keep children safe."
Ms Rich said VLA-funded lawyers would continue to play a role to ensure children and parents understood the system, were treated fairly and helped to have a say on what happened to them.
Details: www.legalaid.vic.gov.au or call 1300 792 387, Monday to Friday from 8.45 am to 5.15 pm.