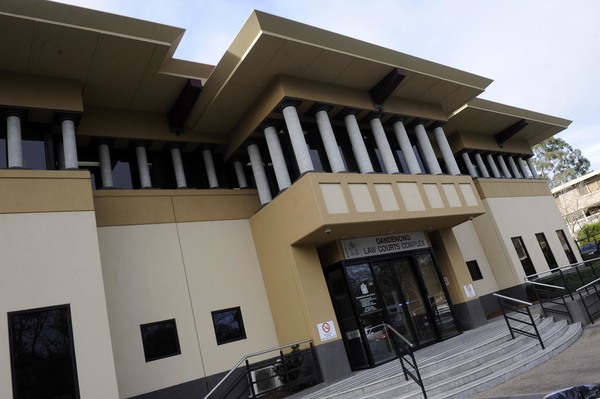 By Cam Lucadou-Wells
Dandenong Basketball Association has launched an independent review after a coach was awarded an intervention order against a refereeing senior official for harrassment.
Junior coach Josh Henshaw, of Berwick, was granted a final personal-safety intervention order against DBA referees adviser Allan Manhire at Dandenong Magistrates' Court on 21 December.
Mr Manhire – a former Victoria Police officer – was barred from approaching the coach for 18 months.
DBA chief executive Graeme Allen said the review would look at policies, procedures and "training and education" of staff.
"it's a situation we've taken most seriously.
"I wasn't party to (the case) but if you look at the findings by the magistate, we could have managed things better."
After a two-day hearing, magistrate Mary-Anne MacCallum found that Mr Manhire spent a "disproportionate" amount of observing Mr Henshaw and his teams.
On one occasion, Mr Manhire used his personal phone to film the coach as well as girl players at a game, seemingly in breach of protocols, she said.
He had also harassed Mr Henshaw by interrupting and verbally abusing the coach during a game on 4 March. After the game, he yelled and taunted the coach, the judge found.
Mr Manhire had spent an "inappropriate focus" on the "policing function" of his role, the judge found. His conduct was described as "protracted, intrusive and unjustified".
She was not satisfied that Mr Manhire acted without malice and within his role as referee adviser. His primary duty was to encourage, educate and evaluate all referees.
"It is destructive behaviour that has had the effect of seriously damaging the applicant's participation in a sport in which he has had a lifetime commitment," Ms MacCallum said.
Mr Manhire denied he'd focused disproportionately on the coach, claiming he'd had four conversations with him in 10 years.
The judge said Mr Manhire's evidence was "carefully manufactured". He "played down" his knowledge about the coach yet formed a view that the coach was "consistently bad", the judge noted.
In court, several parents and a DBA referees supervisor Riley Wood supported Mr Henshaw's character and performance.
The judge rated them as highly credible, independent and strong witnesses.
She noted that no referee had ever awarded a technical foul against Mr Henshaw.
The court was told Mr Henshaw had been suspended twice by an independent Basketball Victoria tribunal for misbehaviour in 2017 – but the first lacked any substance.
Ms MacCallum found there was little evidence of the first charge of threatening to strike a girl player, with the alleged 'victim' and her mother denying the incident took place.
The second charge related to a heated verbal argument between Mr Henshaw and Mr Manhire after the on-court filming incident.
Mr Manhire lodged a complaint that led to the tribunal suspending the coach for 18 months.
Ms MacCallum said the coach's behaviour on that occasion was unacceptable, though noting that the emotion of being harassed for "many many months" had overtaken him.
Mr Henshaw should have taken legal steps instead of "taking matters in your own hands", she said.
DBA's review is expected to be completed by mid-February.