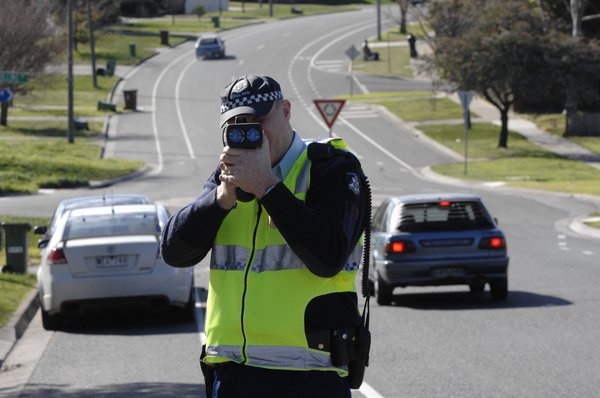 By Cam Lucadou-Wells
Speeding and impaired drivers on Casey and Greater Dandenong roads will be targeted during a four-day police blitz over the Labour Day long weekend.
Police will be out in force in the "priority area" along with holiday hot spots and regional highways, as part of Operation Arid.
They will target speeding, drink-and-drug driving, failure to wear seatbelts, fatigue and driving while using mobile phones from midnight, March 9 to March 12.
Road Policing Command Assistant Commissioner Doug Fryer said police would try to remove as many drink and drug drivers from the roads as possible.
"Last year we caught 78 drink drivers and 42 drug drivers each day of the operation. This is unacceptable," Asst Comm Fryer said.
"We know over a long weekend people take the opportunity to get away and with motorists often driving on unfamiliar roads and in new environments any level of impairment is a recipe for disaster."
Asst Comm Fryer said the priority areas including Casey and Greater Dandenong had been the site of high numbers of crashes and injuries in previous years.
"We don't want a repeat of last year either where four people lost their lives on the roads."
His advice to drivers was to slow down, drive to the conditions, don't drink and drive, and to turn the mobile off.
During last year's Labour Day weekend, police conducted 134,000 breath tests and 2700 drug tests. They netted 312 drink drivers and 168 drug drivers.
More than 3200 speeding offences, 488 mobile phone offences and 309 seat belt offences were detected.
Police also impounded 99 vehicles.
Police Minister Lisa Neville urged "all Victorians to make good choices behind the wheel and arrive safely".