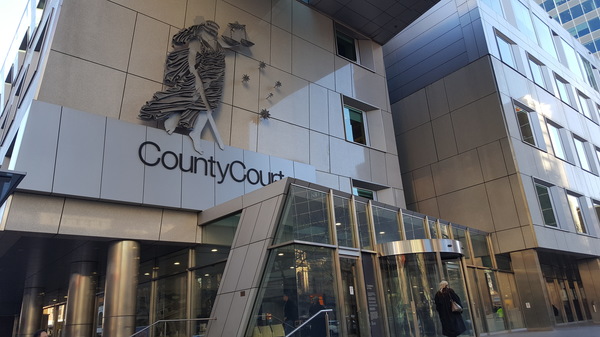 By Cam Lucadou-Wells
A man has been jailed and faces possible deportation for growing a commercial quantity of cannabis at his Narre Warren South home.
Duc Nguyen, 47, faced sentencing at the Victorian County Court on 7 March, nine months after being arrested during a police raid of the Harrington Drive house.
On 15 June 2017, police seized 78 cannabis plants weighing about 92 kilograms that were being grown hydroponically in five rooms.
The yield was more than three times the minimum commercial threshold of 25 kilograms.
An electrical bypass system at the house stole just over $24,000 worth of power in an effort to conceal the enterprise.
Police also seized $1435 from Nguyen's wallet.
Nguyen made full admissions that effectively cast him as the "sole proprietor" of the enterprise, with no evidence of a larger criminal organisation behind it, Judge Julie Condon said.
Nguyen's defence argued that the accused – who consumed about $50 of cannabis a day – would use at least some of the crop for personal use.
Judge Condon said she however accepted that Nguyen would generate at least some profit from the enterprise.
Nguyen had a limited criminal history, had spent his first period in custody while remanded after his arrest and had "genuinely good" rehabilitation prospects, she noted.
Nguyen was a former refugee who left school at Year Three, fled a hard labour camp as a teen in post-war Vietnam and spent seven years in immigration detention in Hong Kong from 1989.
He was deported back to Vietnam before settling with his Australian wife in Australia in 2010.
Nguyen soon "self-destructed" on pokies and cannabis, which led to his marriage's demise.
At the time of his arrest, he was an Australian permanent resident and in the process of applying for citizenship.
Judge Condon accepted that Nguyen faced possible deportation – and hence separation from his Melbourne-based daughter – after serving his jail term.
According to a clinical psychologist, Nguyen "self-medicated" with his entrenched use of cannabis. Gambling was used as a "quick fix" to avoid feelings of loneliness, isolation and negative moods.
He suffered depression and post-traumatic stress as a result of his past suffering, the psychologist stated.
However Judge Condon noted Nguyen had no psychiatric history, had not been prescribed medication and didn't receive unusual amounts of care from mental health professionals in custody.
The offending was too serious to sentence Nguyen to a community corrections order, she said.
Nguyen was jailed for up to two years – with a non-parole period of 14 months.
His term included 265 days in pre-sentence detention.
Judge Condon refused an application for Nguyen to compensate Energy Australia for the stolen electricity.