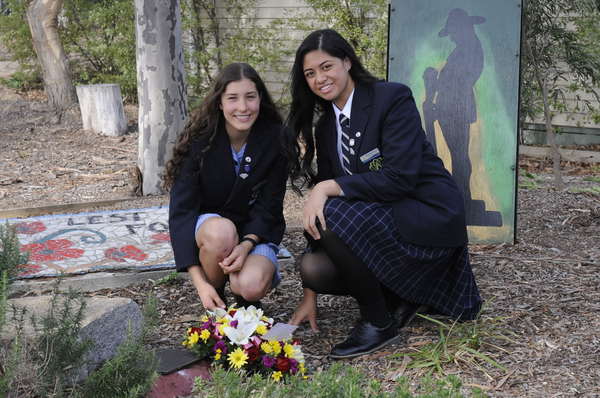 Students were urged to care for their mates at a pre-Anzac Day service at Fountain Gate Secondary College.
Among the long lists of dignitaries at the 24 April service were a former dental nurse and a retired soldier from the group Young Veterans.
In an inspiring speech, Anita Hogan ABDEN told students how the Australian Defence Force values kept her in good stead.
All the same, many young veterans have daily struggles after their term of service. Often the injuries aren't seen and so are dismissed.
"Never assume someone is OK. Show them that you care," was Ms Hogan's message to students.
"The one thing that you say to someone, could change their life, it could also save their life".
Touching on her early challenges, Ms Hogan urged students to not be defined by their mistakes. "It's what you do afterwards that counts."
Also there was fellow Young Veteran Rodney Hargrave, who served in the Australian Army and Australian Intelligence Corps in Iraq, Afghanistan, Solomon Islands and East Timor.
The ceremony has been a tradition at the school since 2002.
It was marked by an entrance procession with pipers, flag-bearers and speeches from military members about their wartime experience.
The college's intermediate concert band played A Song For Peace.
Its student Jacob Eisho, who received the Premier's Spirit of ANZAC Award 2017, also spoke.
Young Veterans was formed in Melbourne's South-East by brothers Scott and Chris May as a way of reaching out to contemporary ex-servicepeople.