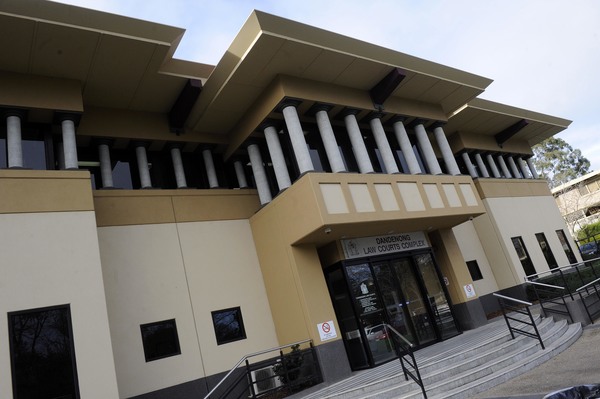 By Cam Lucadou-Wells
A man accused of throwing a flaming rag onto the doorstep of his ex-partner's Cranbourne West home has been refused bail.
After burning the front door, the 32-year-old man allegedly threw the burning material into bushes in front of the home during the 20 December incident.
He then kicked in a security door and smashed a front window with his hand, Dandenong Magistrates' Court heard.
The force of the strike scattered glass far into the lounge room, magistrate Jack Vandersteen noted.
The uninvited visit in December was in breach of an intervention order protecting his former partner of 11 years and their two children.
He made various threats that he wanted his children back, prosecutor Senior Constable Jaimie Jeffs told the court.
Earlier that afternoon, the man – a junior soccer coach – allegedly threatened the woman in her car at a soccer club car park.
"Enjoy having sleepless nights," he said – telling her he knew where she lived and worked.
The man told police that he'd drunk himself "silly" prior to his Cranbourne West attack after not receiving a response to his request for his children to sleep over.
He didn't remember much about the incident, his lawyer told the court on 14 May.
The "extremely sorry" man accepted he had to better manage his frustration and anger over not seeing his children, the lawyer said.
"He was allowed some visitation but not as much as he would like."
The man had shown "emotional vulnerability" while taking part in parenting and family law programs during his remand, the lawyer said.
The relationship ended due to the man's ice addiction, the court heard.
He had been abstinent from his ice addiction since being remanded in late December, the lawyer said.
Mr Vandersteen noted that one of the primary-school aged sons had started sleeping with a baseball bat on-hand out of fear of his father's return.
He said the "Achilles heel" was that the man reverted to the violent behaviour while being otherwise "highly compliant" with a corrections order.
"It's not a social experiment where you'd release him to see how he goes."
Mr Vandersteen deferred sentencing the man, pending a Forensicare psychiatric report into his behaviour.
The man was remanded to appear at Dandenong Magistrates' Court on 13 July.