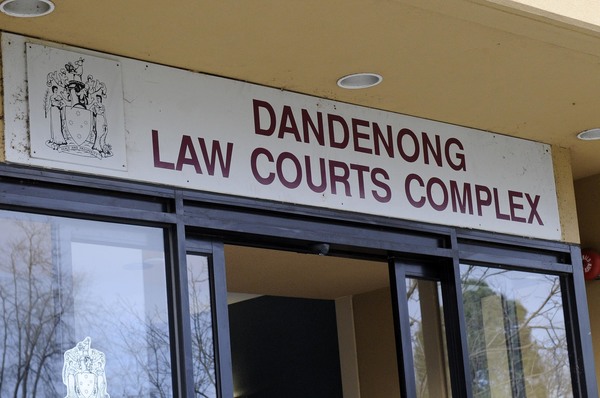 By Cam Lucadou-Wells
A registered-for-life sex offender has been refused bail on allegations of persuading a 15-year-old girl to perform a sexual act on Facebook.
Richard Kelly, 34, appeared at Dandenong Magistrates' Court after police raided and seized electronic devices from his room at a Cranbourne boarding house on 9 July.
He was accused of grooming the girl for about a year through a Facebook pseudonym account, informant Detective Senior Constable David Matthews told the court the same day.
She had allegedly told him she was 14 on the first occasion they spoke in April 2017.
Over the following months, Kelly allegedly asked if she liked cuddles and requested a photo of her.
He responded: "Wow you're very cute", the court was told.
She was asked if she smoked or did drugs like "meth", where she lived and if she wanted to do a video call, the court heard.
"Can I have another picture of you, babe?" he allegedly wrote.
In April this year, Kelly communicated with the girl on his mobile phone, the court heard.
"Hey, it's Richard", he said before allegedly directing her to "now delete our conversation on Facebook".
That night, he encouraged her to send an explicit image, leading to a charge of penetrating a child under 16, the court heard.
After the girl broke off contact, Kelly allegedly contacted her with another Facebook pseudonym account.
Kelly used the profile picture of a 15-year-old boy on the account, with the girl unaware of the 'boy's' true identity, Det Sen Const Matthews said.
Kelly was also charged with failing to report the messages as part of his reporting obligations as a registered sex offender.
He had also failed to inform authorities of a new mobile phone he used to contact the girl in May 2018 – a day or so after his release from jail.
He had been imprisoned for numerous unreported child contacts, email addresses and Facebook accounts, Det Sen Const Matthews said.
Det Sen Const Matthews said there were more charges expected to be laid after further examination of Kelly's devices.
Police seized several mobile phones from Kelly's residence that he claimed he was repairing, the court heard.
Kelly had made partial admissions to contacting the girl and receiving photos from her, but claimed he couldn't remember the specific messages, the informant said.
In July 2016, Kelly was convicted, put on the state's sexual offender's register for life and sentenced to a 30-month corrections order, the court heard.
Representing himself, Kelly told the court that he needed to look after a depressed and anxious close relative.
He cooked for the relative, and supervised their medication, he said.
Kelly attended drug-and-alcohol and community work appointments as part of his corrections order, but hadn't received any sexual offenders' treatment programs, he told the court.
During the recent bail hearing, he had to prove 'exceptional circumstances' due to the serious charge and being on a community corrections order at the time.
Magistrate Pauline Spencer ruled Kelly failed to produce "special, different or out-of-the-ordinary" evidence to justify bail.
Kelly was also an unacceptable risk of re-offending if released, Ms Spencer said.
The "quite concerning" allegations surfaced despite Kelly spending two months in jail as well as being on the sex offenders' registry and a corrections order at the time, she noted.
He was remanded to appear at a filing hearing at Melbourne Magistrates' Court on 13 July.