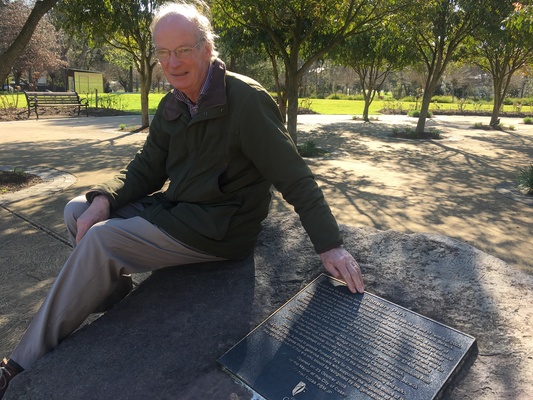 By Jessica Anstice
City of Casey has completed their consultation period with residents regarding their consideration of renaming the locally known Pioneers Park off Peel Street in Berwick to the 'Mick Morland Reserve' in recognition of the late Cr Morland's community service.
Former Berwick resident Geoff Hudson said the general response from the community is for the name of the park to remain the same.
If the name change is approved, the council would perpetuate the 'Pioneers' name by naming the playground as the Pioneers Playground, that adjoins the existing Primary at Pioneers Park Café.
"I feel that naming the playground to Pioneers Playground is absolutely insulting," Mr Hudson said.
The councils former CEO, Mike Tyler had discussions with Cr Morland's widow, Ms Kay Morland, at the end of 2017 to determine the family's preferred options prior to discussion with councillors.
Mr Hudson said there are a few things that made him cross.
"Mike Tyler was the CEO at time the park was created so he knew the history and he knew what went into getting the park," he said.
"In the middle of the park there is a rock which gives a very good concise summary of how the park came about."
The plaque reads, "The choice of the word Pioneers is to recognise those generous citizens who supported the acquisition of this land – they are the pioneers of this era who should be recognised by the generations to follow."
The Berwick community fundraised $241,000 to convince the council to purchase the land which cost $2.405 million.
"None of the councillors seem to have an idea of the history of the park," Mr Hudson said.
"The council came back and asked opposing residents to nominate alternative property options.
"A couple of people I've spoke to about it, all said it's the council's problem, they shouldn't have proposed it in the first place."
A report will be coming back to council on 21 August now that the submission period has closed.
"There is only one sentence in the June 19 council minutes describing the background of the park.
"All parks are named for a reason and for a purpose and if they change the name of this park, they can change the name of any park."