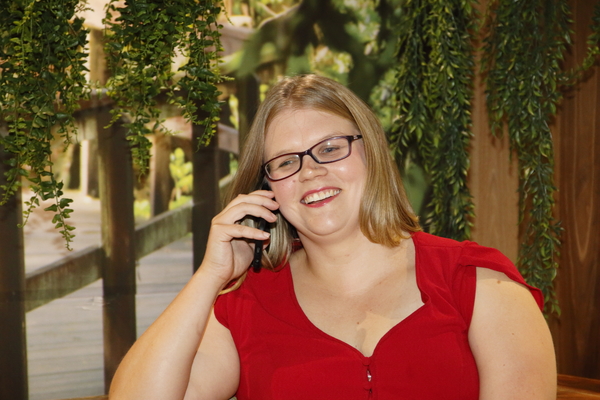 By Jessica Anstice
Berwick mum Carmen Williams, 33, has been selected as a finalist for the 2018 AusMumpreneur Awards in the service category with her business, Strategic Action Consulting.
It all started with a nose ring.
Living a conservative life by 'other' people's rules is the way many people live including Ms Williams until she decided to throw out this rule book and ignore the limits.
Having just found out that her mum was dying she unearthed an increased appreciation for the value to time.
This combined with the emergence of the rebel within Ms Williams agonised over the decision to get a nose ring.
She weighed up all the pros and cons, asked for people's opinion, and stressed about it before she did it. Some people had opinions but she found that she could handle this with ease.
With her nose ring in place she continued to attend a course, where she not only learnt coaching skills but cultivated a strong belief that she could do anything that she put her mind to.
Surprisingly to everyone including herself and her teacher, she secured her first client. Now she was a business woman.
Feeling so revved up from the last couple of day of the course, her new nose ring and a client under her wing, she commenced the walk from the car park into work. This heavy feeling came over her she even forgot her password to the computer and she realised that now was the time.
She called her director and negotiated to walk out at lunch time that day.
When she told her colleagues, they said that they didn't know she was going, she said that until that morning she didn't either. It took her longer to decide to get a nose ring.
Ms Williams has since gone on to establish a profitable business transforming health care for the community, opened her mind up to new possibilities, ran a half marathon, surrounded herself with friends and mentors and showed her children that anything is possible.
The AusMumpreneur Awards recognise Australian Mums in business achieving outstanding success.
"Being selected as a finalist means so much to me because I love being a woman who is running a thriving business and raising two thriving children," Ms Williams said.
"Although I have very strong internal motivation, it is nice to receive some external validation every once in a while.
"I appreciate the recognition and would like to use it as a platform to demonstrate to other aspiring Mumpreneurs what is possible."
Ms Williams said if someone had told her at the start of last year that she was going to run her own consulting firm that was transforming the health industry she would have laughed at them.
"When I found out I was a finalist, I was excited to me recognised but also sad that my mum wasn't there to celebrate," she said.
"I was nominated by Maureen Pound, who is an amazing coach who now teaches others.
"It was Maureen's course that gave me the courage to take the leaps into my own business and I simply would not be in business if it was not for Maureen."
It can be challenging to run a successful business whilst raising a family and Ms Williams gives this advice for others thinking about starting their own enterprise, "If you are ready for continuous learning and hard work, just do it, don't wait."