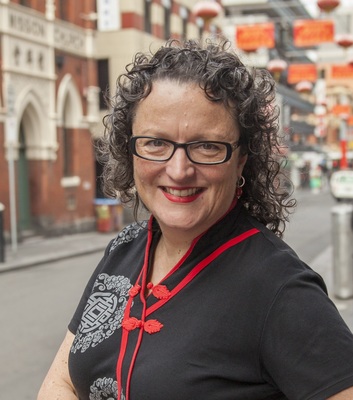 Writers Victoria is coming to the City of Casey for the next three years to inspire and support Casey residents interested in writing all thanks to the City of Casey's Arts Development Funding and in partnership with Casey Cardinia Libraries.
To ensure our Casey Writers Project helps as many writers and aspiring writers as possible, Writers Victoria wants to know what kind of writing residents in Casey are doing or want to do.
You can have your say in the Casey Writers Project Survey by heading to https://www.surveymonkey.com/r/CaseyWriters any time before midnight on 2 Sunday September 2018.
The Casey Writers Project will begin in 2018 and will include, workshops on writing and getting published, discounted memberships to Writers Victoria, an annual writing competition for adults, starting in 2019, opportunities for residents to get feedback on their work and opportunities for selected residents to read their work at a public salon event.
"Writers Victoria is the leading provider of information, resources and skills development for writers in the state," Writers Victoria director Angela Savage said.
"The Casey Writers Project provides an opportunity to bring writers and aspiring writers in the City of Casey into the broader writing community and to showcase local talent."
With over 3300 members, Writers Victoria is the country's largest organisation for writers and writing. Writers Victoria connects and supports writers at all stages of development, from beginners to established writers.
A key part of its mission is to support new and diverse storytellers across the whole of the state, so that even the quietest voices have the opportunity to be heard.
The Casey Writers Project Survey should only take five to 10 minutes to complete and all answers will be confidential. Everyone who fills in the survey can choose to go into a draw to win a pack of books by Victorian writers.
To learn more about The Casey Writers Project and to complete the survey go to www.surveymonkey.com/r/CaseyWriters.
This survey is open until midnight Sunday 2 September 2018.
Proudly supported by the City of Casey.