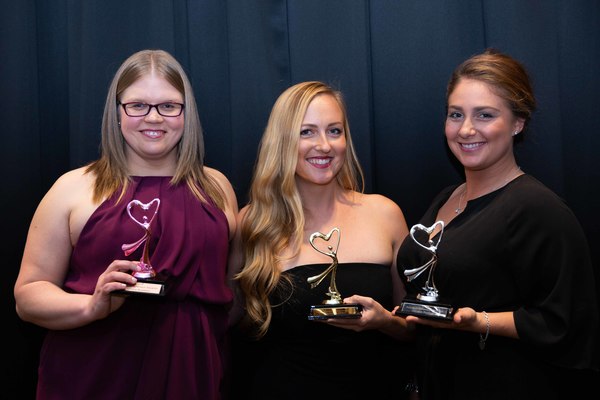 By Jessica Anstice
Narre Warren South mother and business woman Carmen Williams was awarded the AusMumpreneur Award in the Business Services category.
Ms Williams has two children and runs a profitable business transforming health care for the community.
The AusMumpreneur Awards presented by The AusMumpreneur Network celebrate and recognise Australian mums in business achieving outstanding success in areas such as business excellence, product development, customer service and digital innovation.
"I was very excited to have my name called. I had bonded with the people on my table (many of whom I had met for the first time) and it was wonderful to have them cheer and support me," Ms Williams said.
"Winning this award honestly made me look within myself to reflect on what is important to me.
"It is nice to receive external validation but I think it is more important to measure my own success.
"Having my mum pass away this year, really made me see things clearly and reflect on the legacy that I will leave and the fun that I can have while I am here."
Ms Williams said she now very clear on what her vision is for her company and the impact that it will have going forward.
She is motivated by the impact that her business has on others and the person she is becoming leading the company.
"It is cool to think that other mums can look at what I have done and stop using 'having children' as an excuse to not embrace life and show the world what they are made of," she said.
"When I pick/drop my children at school, I am the only parent playing on the equipment, tiggy, hopscotch basketball. Come on parents life is to be embraced!"
"On this journey I have been supported by some beautiful people and I would really like to thank them."