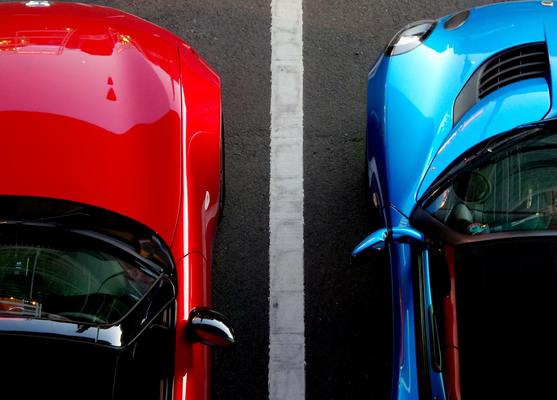 A new Parking Strategy to address car parking management issues across the municipality was adopted by City of Casey Council at its meeting on Tuesday, 4 September.
A sub-strategy under Casey's Streets Ahead- Integrated Transport Strategy, the Parking Strategy will provide direction on how Council oversees current parking supply and manages future parking provision.
"We were finding that a lot of our traders in many of our commercial precincts are struggling to have an off parking available for their customer base," Cr Sam Aziz said.
"This is because other residents unfortunately are parking for all day purposes rather than respecting the need for those traders to have parks available for their customers as they come and go through the day.
"Particularly train commuters due to the lack of availability of car parking for trains and public transports in general."
Mr Aziz spoke to a Berwick Village trader on Monday, 3 September.
"The trader I spoke to has been a Berwick institution for a very long time," Cr Aziz said.
"They have informed me that in the last three years have basically lost over 40 percent of their regular trade base as a result of these parking behaviours."
City of Casey Mayor Cr Geoff Ablett said that the Parking Strategy outlines considerations for the future of parking management and includes mechanisms that aim to manage parking more efficiently and provide optimal parking supply.
"This strategy will assist us to more effectively manage both existing and future car parking demands across the municipality while we work to ensure that safety, amenity and accessibility are maintained for our community," said the Mayor.
The Parking Strategy was put out for public consultation in July, with 100 people visiting Casey Conversations to read more about the draft document and 47 people responding to the survey.
The survey sought responses on a range of issues including:
• What areas are of highest priority for increased enforcement/management
• The level of support for the application of technology and the level of awareness of installation of parking sensors at Bunjil Place
• Awareness of ride share or parking apps
• Locations where residents find parking easy
• Centres where residents find parking difficult
"During the consultation period we received a lot of comments from the community in support of increased enforcement. We have collated all of these comments and they have been prioritised for action as part of the roll out of the strategy," added the Mayor.
"The key priorities to emerge included Council increasing enforcement around schools, reviewing the supply and enforcement of disabled parking, providing more education about the use of heavy vehicles in residential areas, and sharing more information with the community around Ride Share schemes.
"As part of our commitment to the Parking Strategy we have also employed a new Parking Management Unit to commence operation in September who will be working to implement these top priorities and helping to educate our community on their importance."