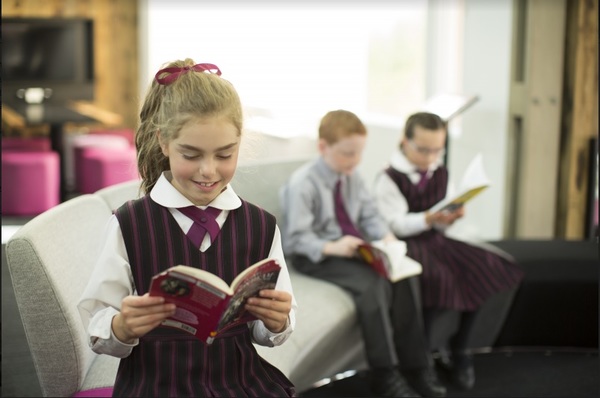 By Jessica Anstice
Haileybury students have again produced the school's best NAPLAN results, cementing its position among Australia's best academic schools.
Haileybury students topped in all testing categories, at all levels.
A remarkable average Year 9 numeracy score of 691 placed the school's students 99 points, or several years of teaching, ahead of the national average.
The Grade 3 Haileybury NAPLAN average exceeded the national average for Grade 5 students in all areas of NAPLAN (reading, writing, spelling, grammar & punctuation and numeracy).
The National Assessment Program – Literacy and Numeracy began 11 years ago to test Australian students' core literacy and numeracy skills at Years 3, 5, 7 and 9.
Haileybury has consistently finished in Australia's top 10 primary schools and top 10 open entry secondary schools for boys and girls.
This year an anomaly favoured 20 per cent of Years 3, 5 and 7 students who completed the writing task online as a trial. Haileybury students were not in the trial, but still performed brilliantly in writing.
Haileybury's Grade 3 writing results exceeded Garde 5 similar schools and Year 7 national averages. Grade 3 grammar and punctuation results also exceed Year 7 national averages.
CEO and principal Derek Scott said the remarkable results surpassed Haileybury's 2017 performance, which contributed to it being named 2018 Australian School of the Year at The Educator awards.
"To exceed these results in 2018 is a great credit to the students, the hard-working staff and the great commitment that Haileybury parents make to the education of their children," Mr Scott said.
"The dedication of all students, with support from their parents and our talented teachers, has again been rewarded with outstanding results."