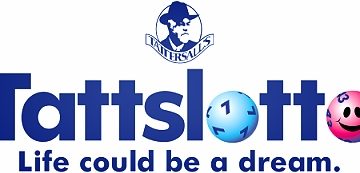 Lotto lighting has struck twice for a semi-retired Narre Warren South man after he won division one in TattsLotto for the second time in twenty years.
The Melbourne man held the only division one winning entry across Australia in TattsLotto draw 3875, drawn on 8 September. He takes home a division one prize of $4,169,740.14.
The thrilled winner revealed he had won division one as part of a syndicate nearly twenty years ago and planned to share his latest windfall with his family.
The man, who wishes to remain anonymous, purchased his winning 18-game QuickPick entry The Pines Lotto and Confectionery, Shop 03A, The Pines Shopping Centre, 181 Reynolds Road, Doncaster East.
Speaking to a Tatts official to claim his prize, the happy winner recounted how he discovered he was once again a division one winner.
"That amount isn't bad hey?" the man said.
"I was at home and my wife checked my ticket on Sunday. She said to me 'I think you've won Lotto'. I said to her 'Oh right-o, sure thing love' not believing her.
"It's actually the second time we we've won division one. The last time was probably about 20 years ago and we won as part of a syndicate, so we got a good amount but obviously not the amount we got this time!
"We must be the lucky ones!"
When asked how he planned to spend this TattsLotto windfall the winner revealed it would go towards helping those at the top of his Lotto List – his beloved family.
"I'll probably set up a bit for the children and the grandkids," he said.
"I'm sort of semi-retired, but I haven't really thought about it. We'll find some good use for it."
When asked if a full retirement was on the cards after the windfall, the happy winner revealed he couldn't fathom giving up his job.
"I'll stay working until I die – I love my job!" he said..
The Pines Lotto & Confectionery team member Gail Arthur said she was thrilled the outlet has sold another division one winning entry.
"It is always exciting when your outlet sells a division one winning entry," She said.
"When a customer wins it feels like they have passed the luck on and it feels like you have won yourself.
"We are so excited for our customer and wish them all the best."