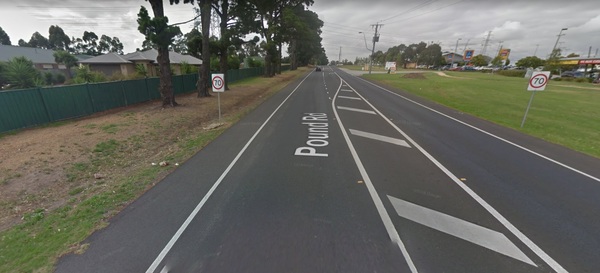 By Jessica Anstice
City of Casey will continue to work with VicRoads to reduce the speed limit along Pound Road and Shrives Road, Hampton Park and Narre Warren South.
The current speed limit is 70km/h on both of these roads.
"VicRoads will monitor Pound Road for the speeds but they don't seem to want to reduce the speed at the moment," Cr Damien Rosario said.
"I still stand by the fact that at least the stretch of Pound Road from the South Gippsland Highway through to Hallam Road and past Hallam Road to the roundabout at Pound Road, Shrives Road should be 60km/h.
"It is a very well used stretch of road and can also be quite dangerous."
Mr Rosario said a past report says that VicRoads do acknowledge that the visibility isn't very good on the stretch of Pound Road.
"As you elevate up you can't see what's over until as you come down," he said.
"I find that a concern and that's why I think reducing the speed limit by 10km/h will make that stretch of road much safer."
At the 4 September general council meeting, Mr Rosario asked council to continue to work with VicRoads and to ensure residents are at ease.
In August this year, VicRoads conducted a comprehensive safety review of Shrives Road in Hampton Park.
VicRoads are currently installing a new two lane roundabout at the Shrives Road and Pound Road intersection and new pedestrian operated lights on Shrives Road between Centre Road and Hallam Road to improve pedestrian safety.
"A review of the current speed limit on Shrives Road found the existing 70km/h speed limit to be safe and appropriate," VicRoads metro south east movement and safety acting manager Anitha Visanathan said.
"We are completing major upgrades along Shrives Road to improve safety and traffic flow.
"We will review the speed limit on Shrives Road once we complete these upgrades."