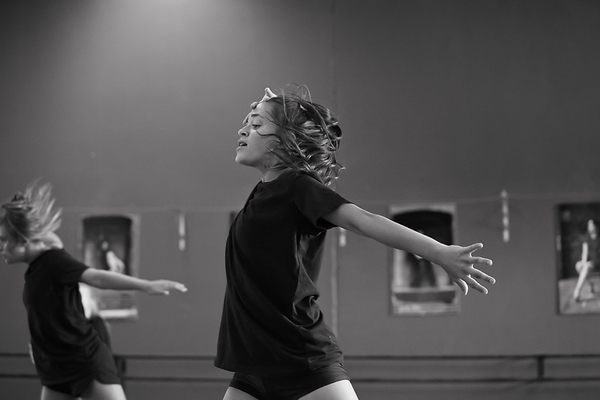 By Kyra Gillespie
Indefinite Dance Company is coming to Bunjil Place to showcase its enthralling new collaborative work, In Bloom.
Featuring 22 emerging choreographers from as far as Geelong, the performance will take audiences through a creative journey of self-discovery and movement.
For the past three weeks, the dancers aged 14 to 23 have collaborated under the guidance of company director Casey Chellew at a Berwick-based studio to create pieces with intention and concept.
"I was inspired to create In Bloom as there are so many dancers now who are also budding choreographers. I wanted to give them the opportunity to create their own work and learn some tools while doing it," company director Casey Chellew said.
"I wanted the dancers to feel safe to explore their own movement and add real intention to their dancing; to really thrive in a collaborative, explorative and encouraging environment.
"We have been working on improvisation, creating phrases, partner work and concepts. I am truly blown away by the work that has come out of In Bloom and I would love to run this program annually."
Indefinite Dance Company (IDC) was formed in 2015 and has since been making waves in the Melbourne dance scene, with five successful performance seasons to date.
Along with its own shows, IDC has performed with Masters of Choreography, UNDRGRND, Grounded: Battle of The Arts, RAW and Victorian Dance Festival.
A primarily contemporary-oriented company, IDC has been a dream in the making for many years.
"IDC was a dream of mine for a long time. I wanted to create works but I also wanted to give dancers more performance opportunities.
"I hope to help ignite dancers passion further and to help them grow in a supportive company environment."
Their latest project, In Bloom, is unlike anything IDC has offered before.
"It's different from any other IDC show because the dancers have taken the opportunity to create dance pieces themselves.
"They have collaborated, or taken lead in a group and created meaningful and really interesting dance pieces.
"The ideas and movement that have come from these dancers has been truly incredible to see."
Audiences can catch performances of In Bloom at 5pm and 7pm on Sunday 14 October at the Bunjil Place Studio.
Tickets can be found at: www.bunjilplace.com.au/in-bloom