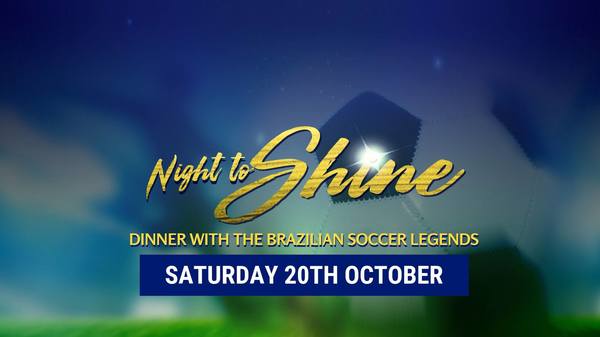 By Tanaka Nyamvura
Casey City Church will be hosting a night with Brazilian soccer superstars on Saturday 20 October.
This is part of the team's Tour of Hope 2018, a night where marginalised community members get an opportunity to be inspired by hearing how Brazilian soccer stars achieved their success.
Most of them come from abject poverty themselves but this did not stop them from achieving their dreams.
Players coming this year are Antonio Da Silva, Silas Pereira, Larmatine Fabio, Marcinho and Mineiro.
All have had success with some of the top teams in the world, including Chelsea, Borussia Dortmund, Sampdoria, AC Milan, FC Basel, Hertha Berlin and Schalke.
This event is open to all members of the public for a ticket price of $25 with the option of buying an extra seat for those members of society who cannot afford to buy a ticket.
The cost will cover a three course buffet dinner, a chance to meet the players but most importantly a chance to inspire hope.
For more information on the event and for bookings please contact Casey City Church on 8790 2917.