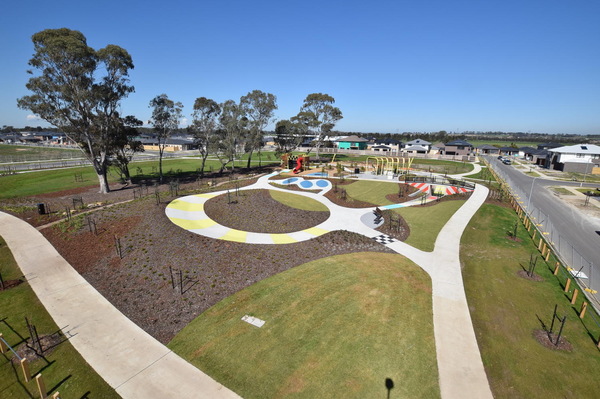 1) Grand Prix-themed park
The 1.2ha park draws inspiration from the world's greatest raceways and is designed for young racers to face new challenges and hone their skills on a safe, colourful race track. The Grand Prix Park caters for children of all ages, with other features including a zipline, in-ground mini trampoline, swings and an interactive play tower. The park is located at 90 Skylark Boulevard, Clyde North.
2) Clydevale Reserve
With greenery covering all areas of the park, it is more than just your average playground. The park suits children of all ages with a basketball court, gym area, picnic table and barbecue area, an amphitheatre and of course, the playground. It is located along Clydevale Avenue, Clydevale Estate in Clyde North.
3) Ray Bastin Reserve
This playground is rocket themed. The central area includes a large rocket on a launching pad with very twisty tunnel slide as an emergency escape route. It is located along Norfolk Drive in Narre Warren.