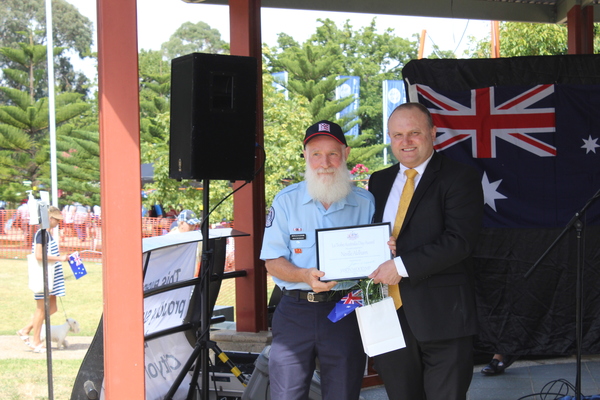 A number of Casey residents were recognised and celebrated as outstanding individuals who go above and beyond in their contribution to the community at the Berwick Australia Day Awards on Saturday.
• Lindsay Harding
Mr Harding has been a member of the Berwick Men's Shed since July 2012.
Since joining he has worked assiduously to ensure the shed was an inclusive place.
He was elected president around 2015. He was a natural networker and a dab hand at obtaining grants for the shed.
• Graham Hughes
Mr Hughes has been a volunteer at the Berwick Mechanics' Institute (BMIFL) for over 38 years.
During this time he has held various executive positions on committee including president, vice-president and treasurer.
For nine of the past 10 years he has held executive roles at the local branch of Probus.
• Ray Spencer
Mr Spencer has been a member of Lions for many years, many as president.
He is continually doing things for his Emerald community – collecting newspapers to raise funds for the community, running hay collection for farmers in the drought stricken areas.
• Graham Cockerell
Mr Cockerell has worked with in the local community and beyond with disaster relief help farmer through drought fire and flood.
• Alysha Hall
Ms Hall is fundraising for her Habitat for Humanity project, helping to rebuild homes in Nepal, still devastated by the 2015 earthquake.