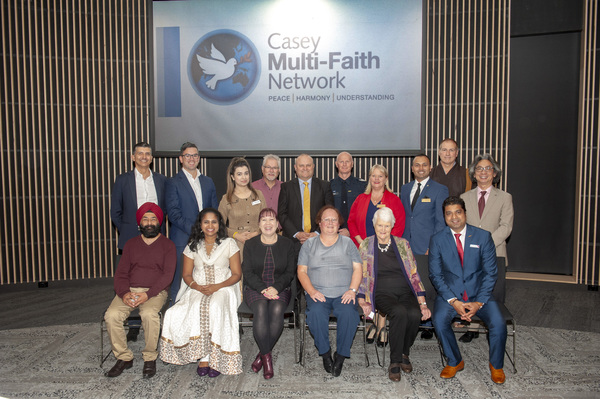 By Brendan Rees
The Casey Multi-Faith Network has celebrated 13 wonderful years in the community in promoting positive relations between people of different faiths.
Casey councillors joined members of the Network at Bunjil Place on Friday 29 March for an anniversary gathering where refreshments and entertainment was provided.
President Kathy Burgstahler the event highlighted peace, harmony and understanding.
"Now more than ever, in light of the tragic events of the past month, the Casey Multi-faith Network needs to exist and be supported," she said.
"Our 13th anniversary was testament to that, with everyone who attended standing side by side to support each other.
"Everyone in the community is invited to attend our meetings and it's a great way to find out for yourself what people of differing faiths or backgrounds actually believe," she added.
Ms Burgstahler also thanked all councillors for their "unwavering support,"
"Cr Rosario in particular has attended practically every meeting we have had for the past two years and has worked tirelessly with our Network to ensure that it is inclusive of all," she said.
Cr Damien Rosario said the Casey Multi-faith Network had the power to unite everyone in a harmonious place, and congratulated the team for a successful event.
"It's great to support such a fine group of volunteers," he said. "I also acknowledge the outstanding leadership of president Kathy Burgstahler and her dedicated committee of volunteers."
"I'm proud to be a member of this terrific group and supporting peaceful messages of goodwill to all."