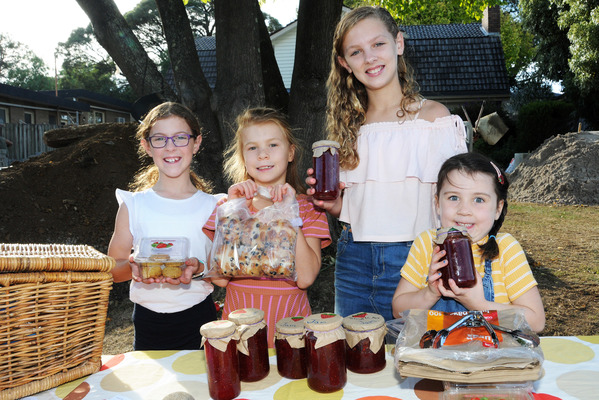 By Brendan Rees
Harkaway sisters Isla, 7, and Emma, 4, have found a sweet way to save some of the world's most endangered animals.
The girls held a bake stall fundraiser at the front of their home on Wednesday 17 April, raising $273.45 to save the elephants, the Blue whale and the Corroboree frog.
With help from their mum Melinda Eagleton, the girls sold strawberry jam, Anzac biscuits, and hot cross buns with 100 per cent of the money raised going towards the World Wildlife Fund and The Corroboree Frog Organisation.
"It's been really encouraging watching the girls work together to drawing pictures and making fact sheets to display at their pop up nature strip bake stall," she said.
"They are Zoo members and Isla noticed last week that her Zoo calendar for the month of April featured a Corroboree frog with facts about its danger of survival as it is endangered.
"She was explaining this rather frankly to her younger sister when Emma burst out in tears," Ms Eagleton explained, adding both girls "immediately wanted to know how they could help."
The girls had ideas of selling old clothes and toys, hosting a fun run, holding a raffle but with both girls enjoying a spot of baking, a bake stall was "eagerly agreed upon."
The project was close to both the girls' hearts; so much so that Isla hopes to one day work as a vet to help more animals and Emma, "well, she'd like to be an elephant," Ms Eagleton said.