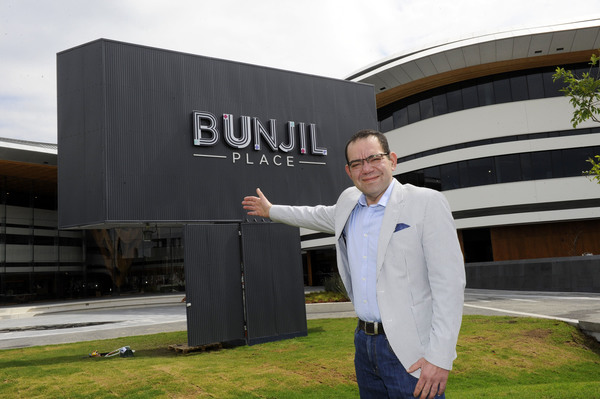 By Brendan Rees
Smart technology currently being used in barbecues in parks around Casey could take on a whole new role in saving lives.
Casey Council will begin talks with Victoria Police in the way it uses the ground breaking technology to roll-out personal panic alarms.
Councillor Sam Aziz, who led an urgent business motion at a council meeting on 4 June, said council was "thinking outside the square" in its approach to becoming a 'smart city.'
He said the devices would use the same built-in wireless technology used to notify council when smart barbecues had a fault.
"If the technology already exits why not use it for a completely different purpose which is to provide that safety assurance?" Cr Aziz said.
He said the mechanics of how the personal safety alarm would work were yet to be explored. However, when triggered, the personal alarms would send an emergency alert to triple zero.
"It's absolutely ground-breaking," Cr Aziz said.
"If you can imagine … you've got an assailant following you and is about to attack you, how difficult it would be to get out your mobile phone and actually physically dial triple zero? It would be impossible," he said.
"At the click of a button it can access triple zero and get a police response out there.
The latest data from the Crime Statistics Agency showed assaults and related offences in Casey were down 3.85 per cent; abduction and related offences up 84 per cent; stalking, harassment and threatening behaviour up 6.07 per cent; while crimes against the person as a whole were down by 3.34 per cent.
Shadow Minister for Community Safety David Southwick said: "While we must always be open to new ways to improve community safety, calls to police are only effective if there are sufficient frontline officers in the local area who are ready and able to respond."
"Daniel Andrews must ensure Victoria Police have the frontline resources they need to respond promptly to emergency calls for assistance," he said.
Cr Aziz said the safety devices would be accessible to all residents, including the homeless.
The panic alarms would also use GPS coordinates to pinpoint the exact location of a person in trouble, Cr Aziz explained.
"Can imagine how more amazing that would be in terms of enhancing the security and liveability of our residents?
"People can argue that it can be abused and misused but every single device would an electronic signature that is assigned to the person who has asked for it."
Cr Aziz said capabilities such as range and accessibility would be discussed with Victoria Police.