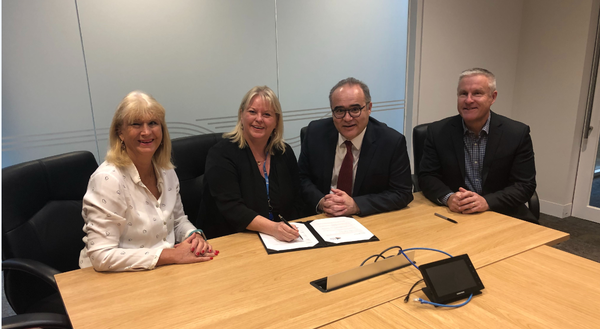 Casey Council has joined a State Government initiative that will help small businesses to thrive, and make doing business with council a lot easier.
Under the Small Business Friendly Council initiative, council is a committed to creating a fair and competitive trading environment for small business.
Casey council follows 12 other councils who have signed up to the charter with the Victorian Small Business Commission pledging to:
• Pay small businesses within 30 days
• Support local businesses in managing the impacts of infrastructure projects
• Streamline the approval process when starting a business
• Help set up and support local business networks
Minister for Small Business Adem Somyurek said the commitment by the City of Casey to the charter is "another example of how we are working with Councils to make Victoria the best state to build and operate a small business."
Casey mayor Amanda Stapledon said: "The City of Casey is a proud supporter of its businesses and signing up to the charter is just one way that we are ensuring our support system for local businesses are delivering results for the local economy."
In addition to the charter, the State Government is also supporting Casey businesses through funding for the Casey Cardinia business events program, and the upcoming visit from the Small Business Bus to Cranbourne, providing one-on-one mentoring for business owners.
There are more than 22,000 businesses registered in the area, with around 25 per cent being in the construction industry ─ the highest proportion of local small businesses.
Victorian Small Business Commissioner Judy O'Connell congratulated the City of Casey on making a commitment to be a small business friendly council.
"We look forward to working with the council and assisting small businesses in the area achieve their mutually beneficial goals," she said.
President of the Narre Warren Business Group, Dale Munckton said by Casey Council signing the charter "it re-enforces their commitment to work with both our members and all local businesses within the City of Casey."