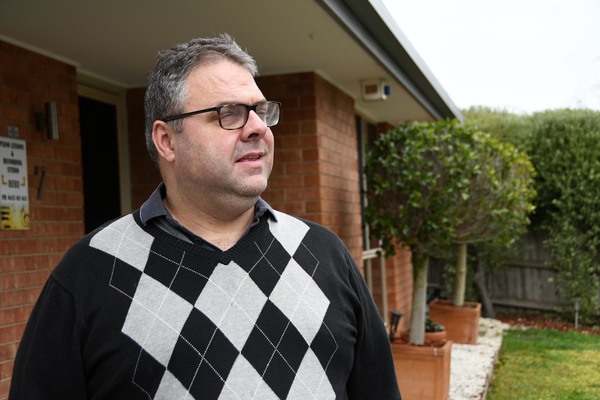 By Brendan Rees
Lenti Lenko says he can't hang out washing or go for a walk with his family without the revolting stench of the Hampton Park tip wafting over.
"It was so bad one night my wife and I were dry retching in the bathroom," he says.
He is one of dozens of angry residents who have complained to the Environment Protection Authority Victoria (EPA) about the constant stench.
Last week, the EPA issued a works approval for the construction of new storage ponds and a treatment plant to manage the hazardous leachate at the Hallam Road landfill.
The EPA's executive director Tim Eaton said the three new leachate ponds proposed by the tip's operator, Suez Recycling and Recovery (Suez), would help reduce the odour.
"The Hallam Road Landfill has a history of problems with odour and this is not a complete solution, but adequate leachate management does enable landfill operators to better deal with landfill gas issues," he said.
Casey mayor Amanda Stapledon, who says she can smell the odour from her Cranbourne North home, recently council held a meeting between Suez and EPA to "further reiterate the community's and our concerns on this matter and ensure action was being taken to address them."
The EPA works approval now requires planning approval from Casey Council.
Mr Lenko says he and his wife decided to move to Narre Warren South after the smell at their original home near the tip became unbearable three years ago.
But as of May this year Mr Lenko said he noticed the smell becoming progressively worse despite being more than 5km away.
"It makes you dry retch, it gives you a headache, you can't go for a walk … it pervades your house," he said.
"You can't even have people out on the pergola it stinks … I was lodging complaints every day."
Winsome Anderson, whose family run a farm next door, described the odour as "disgusting" which often made her feel lethargic.
"I've been up there and I don't know how people live," she said. "This is all a drain on everyone's health."
Suez infrastructure manager Andrew Carson said they have been listening to the community's feedback and started a gas well drilling program and the connection of existing gas wells.
"These wells form a part of the process to convert landfill gas into electricity to deliver power to the grid," he said.
"The gas is extracted under vacuum, minimising escape, therefore these actions will reduce the risk of odour to the community."
Mr Carson said timelines for drilling works on the active landfill cell had been brought forward, allowing landfill gas to be extracted and processed in generators, "mitigating immediate odour concerns."