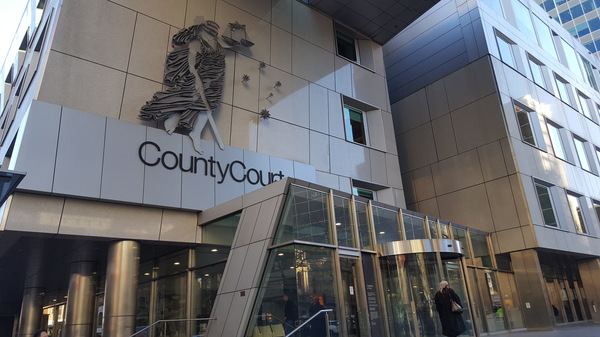 By Cam Lucadou-Wells
An apparently bored man has wielded a knife and fork in a "rather pathetic" attempted armed robbery at a Fountain Gate eatery in the hope of going back to prison, a court has heard.
Robert McLeod, of Noble Park, had previously tried to hold up a servo and a bottle shop with a dessert spoon.
On this occasion on 25 Februrary, after a breakfast meal, he wielded cutlery and yelled "give me all your money" and "I'm robbing you" at several staff at the front counter of the Pancake.
In front of alarmed diners, he hurled the knife and fork as well as a bowl of lollies at the manager. The utensils struck the manager's stomach, causing no injury.
McLeod, who was 47 at the time, was captured by security staff in a centre car park. He told police that he wanted to go back to Port Phillip Prison.
He had previously been jailed and convicted for his dessert spoon hold-ups in Noble Park in September 2017.
He was serving a community corrections order with a supervised justice plan at the time of the Pancake Parlour hold-up as a result.
In sentencing on 9 August, Judge Gabriele Cannon of the Victorian County Court said McLeod's "rather pathetic" actions would have been "most frightening" to those who witnessed it.
"This is no laughing matter and it's time for you to behave yourself once and for all…
"To accept that you can't always get what you want – and you should not frighten other people in trying to do so."
Judge Cannon said McLeod may be already institutionalised, enjoying the attention and structure of prison. He'd offended in the past to go back to jail, she noted.
"I'm very worried about your prospects of rehabilitation and the protection of the community."
McLeod's mild intellectual disability lowered his moral culpability. It was also perhaps why he showed no remorse or insight into his offending, Judge Cannon said.
There seemed to be not enough resources and supports in the community to occupy, supervise and provide good company for the unemployed man.
"Your case is a difficult case and a sad one.
"I express the hope that your release will be supported in the community in a strong, structured way."
McLeod was convicted and jailed for up to two years, with a 12-month minimum non-parole period. It included 165 days spent in pre-sentence remand.