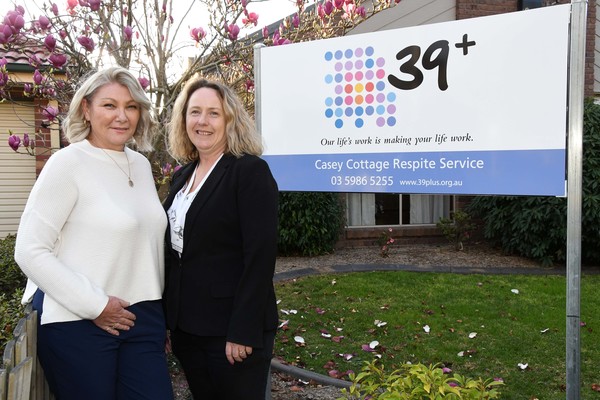 By Brendan Rees
Carers looking forward for a chance to have a break at a new respite service in Berwick may face a longer wait – despite its doors opening just weeks ago.
Services have begun to fill fast at the 12-bed facility, which opened at the beginning of August.
"Our Casey Cottage in Berwick is now establishing a waitlist," Kimberley Donovan, chief executive of 39Plus, said.
The non-for-profit organisation at Cardinia Road, which also has a centre in Rosebud, offers 24/7 support services for older people, people with disabilities, and their carers.
When asked why there was such a high demand, Ms Donovan said: "Our unique service model offers flexibility and a genuine focus on the individual."
"The statement 'I wish you offered this type of care in more locations' is echoed frequently by a large number of our customers and carers," she said.
"Our customers become part of an extend family and the aesthetics of our service environments achieve a home away from home feel."
Ms Donovan said if there were more resources available 39plus could fill respite homes across the state as the option of residential aged care did not suit the needs of everyone.
More funding and affordable properties from which to run their services would help alleviate high demand for clients, she said.
LaTrobe MP Jason Wood encouraged the centre to apply for a grant through the National Disability Insurance Agency's (NDIS) Information, Linkages and Capacity Building program.
Mr Wood said the program was unique in that it is for all Australians with disability, not just NDIS participants.
"I want to see people in La Trobe having more opportunities to participate in and contribute to the community and the NDIS funding will go towards building inclusive communities right across our country," he said.
"I would encourage all eligible organisations in La Trobe to apply today."
Meanwhile the centre has hit the ground running to prepare for its official launch.